With only 15 minutes of prep time, you can whip up this stunning, fresh, and eye-catching appetizer! This is creamy, nutty, crunchy and fresh all at the same time, and the presentation is awesome!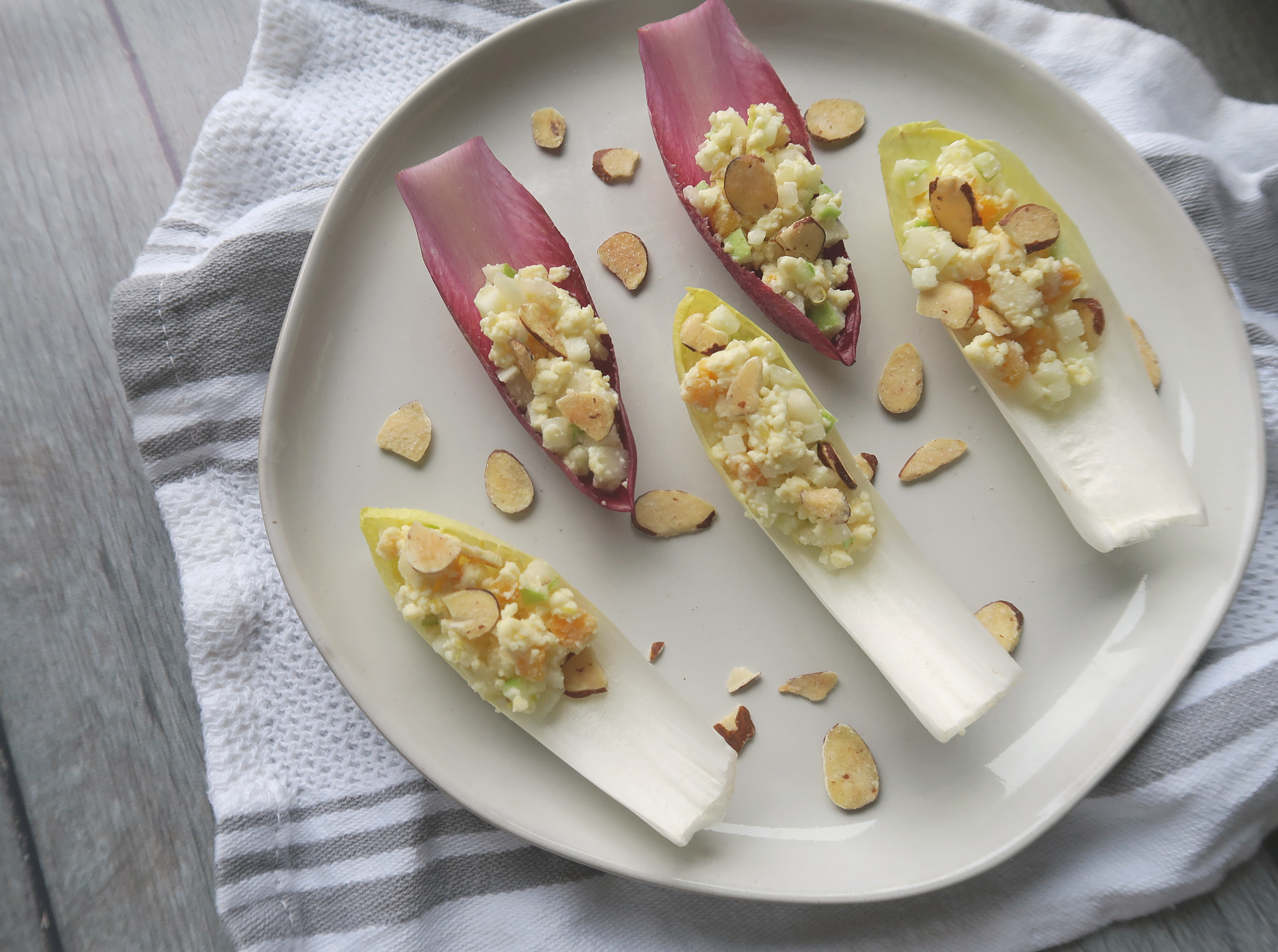 One day I found myself struggling to come up with what I should bring to a dinner gathering. The main problem was that I wasn't in a cooking mood. I wanted to prepare something that's both easy and presentable, since the host always prepared beautiful looking dishes. So I wanted whatever dish I bring to be able to match their presentation. After putting in a lot of thought I decided to make an endive appetizer, as endives themselves are naturally beautiful and elegant. Being good for you is a nice bonus, also.
But what combination should I do? That took me a lot more thought. I wanted it to be sweet and zesty to balance the slight bitterness of the endive. I also wanted contrasting textures in a single bite, and at the same time suitable for everybody to eat. So in the end, I decided to go with a mild tasting cheese instead of blue cheese or goat cheese.
Eventually I made up my mind, I got some White Stilton cheese with some apricots, a Granny Smith and half a pear. First, I finely chopped the apple and pear, mixing in a bit of lemon juice and zest to keep it from turning brown. I left the apple skin on for some color.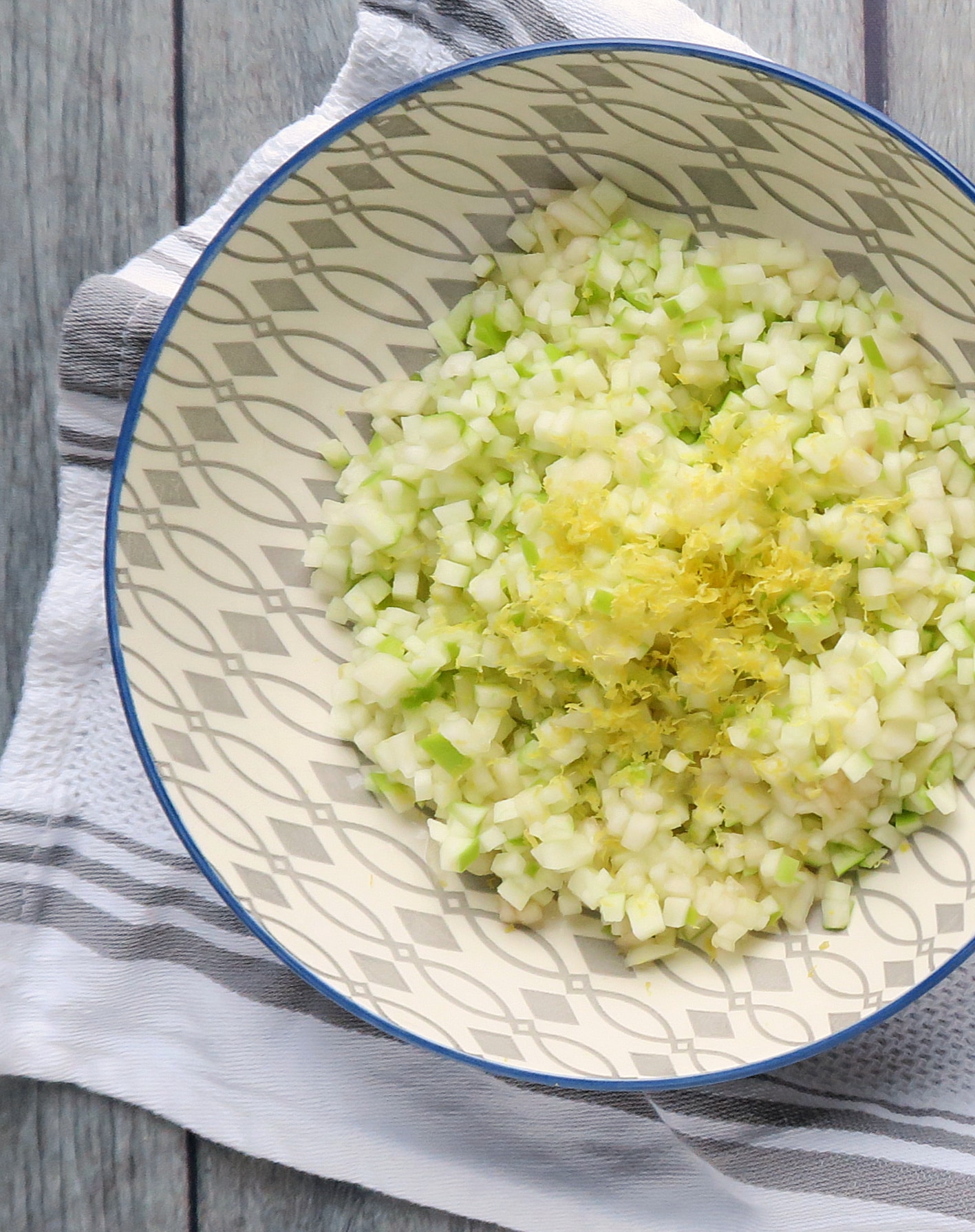 Next, I crumbled the cheese and added it to the mixture with a bit of honey. Finally, not too long before serving, I added some almond slices and that's it! I used the honey roasted almond slice I got from Trader Joe's, mixing in right before serving to maintain its crunchiness. That's really it! Quick and easy! You get something crunchy, creamy, sweet, zesty, refreshing and healthy at the same time, and with a little proper plating, it's super presentable and a perfect appetizer for a party.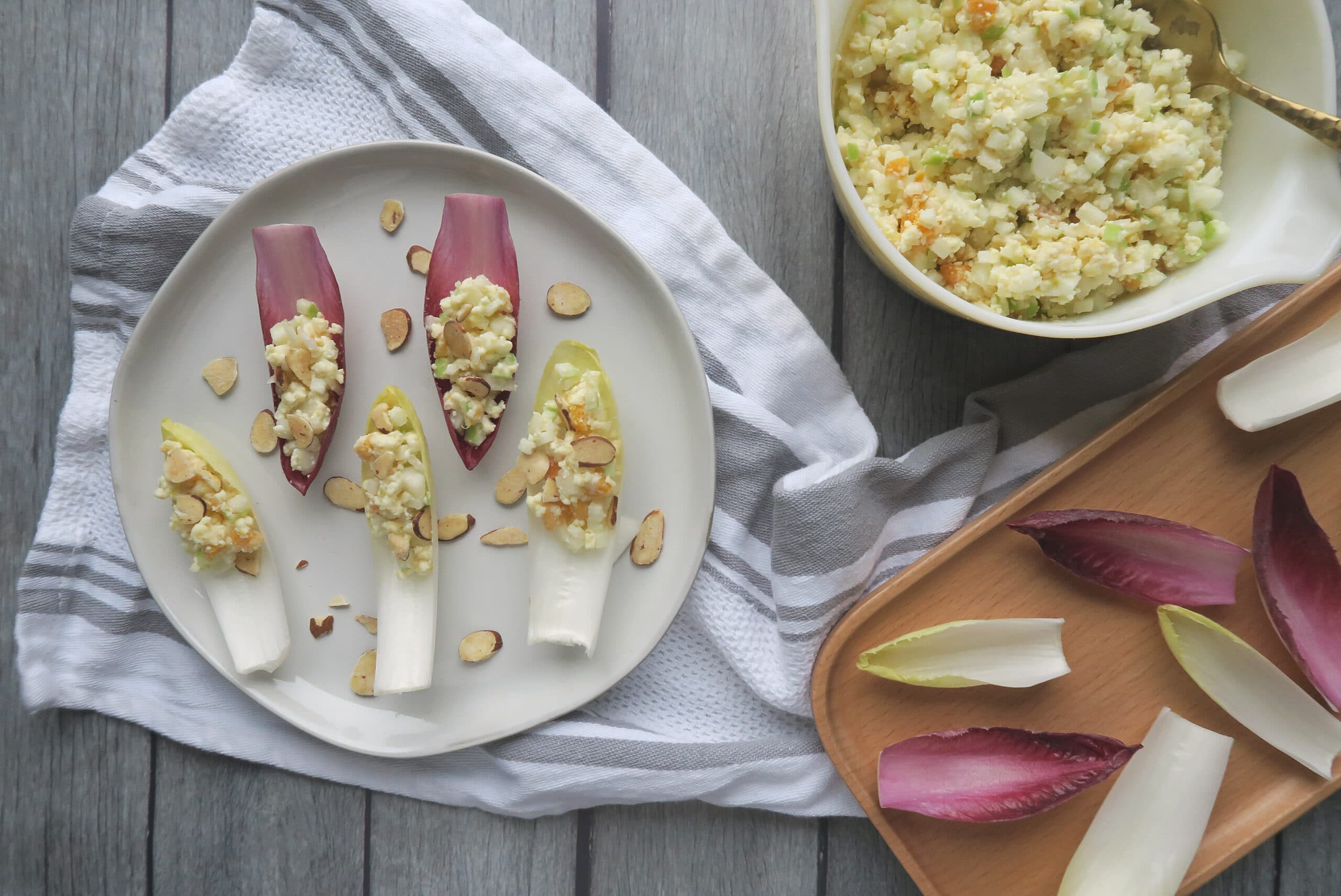 If you are making it for a party, It's easier to bring the topping and endive leaves separately and let people make their own on the spot. However, if you are only making a small amount and prefer to plate the endives with the topping, there's a trick I found that will help them sit well on the plate --- slice the bottom of the endive lengthwise a little bit to create a flat surface. This allows the leaves to sit still on the plate without falling to one side.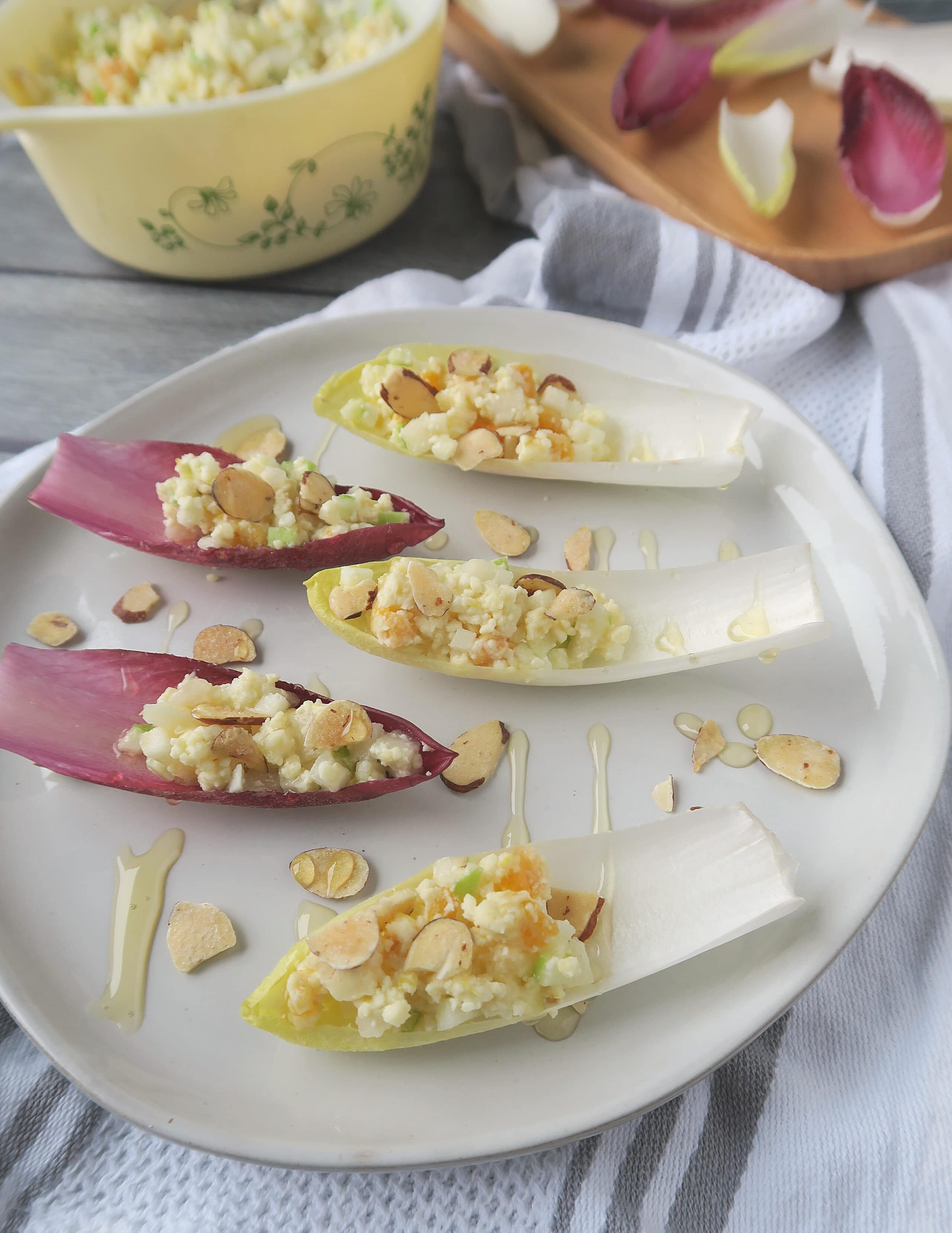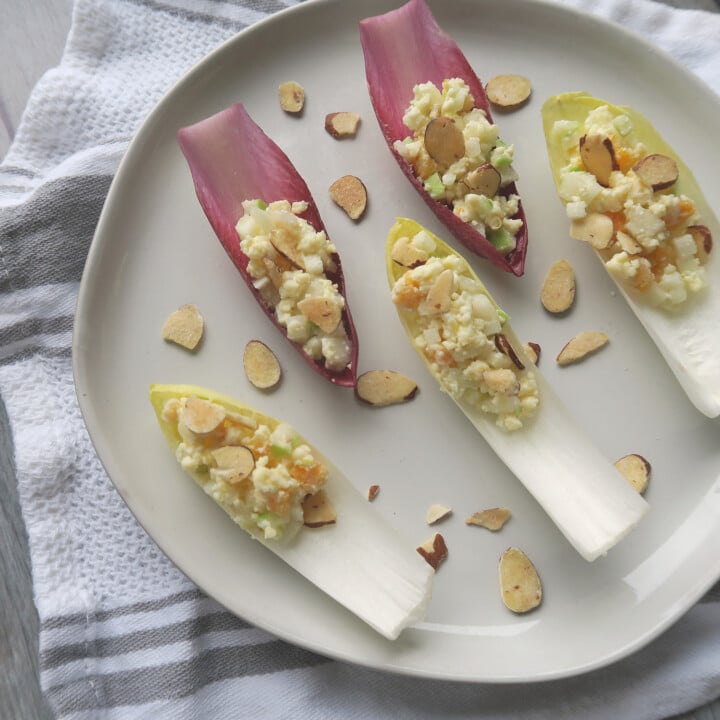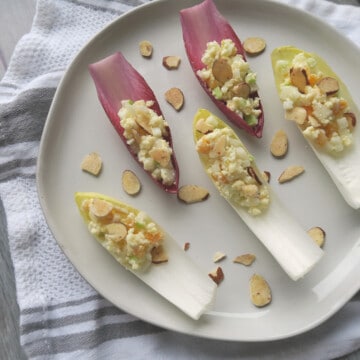 Lemony Endive Appetizer with White Stilton Cheese, Apple, Pear and Almond
Ingredients
4-5

Belgian endives

5-8

oz

White Stilton cheese with dried fruit

1

Granny Smith apple

half a ripe yet firm pear

,

peeled

1

Lemon's zest

2

Tbsps

Lemon juice

1

tablespoon

Honey + more for drizzling

toasted sliced almonds
Instructions
Zest and juice lemon and put the zest and 2 tablespoon of juice in a bowl.

Finely dice apple and pear, mix with lemon zest and juice in the bowl.

Crumble cheese and mix in with fruit mixture, stir in honey.

Rinse endive, cut the stem and separate the leaves, no need to wash again.

Fill endive leaf with fruit and cheese mixture, top with sliced almond and drizzle more honey if desired.