I can think of so many reasons why you may want to learn how to make homemade boba milk tea at home from scratch. Maybe the boba shops you have access to just can't compare with what you've had before. Maybe you can get some decent boba, but you're wallet isn't happy with you when you do. Or maybe you just want some fun activity to do with friends or with your kids. Whatever the reason, you've come to the right place.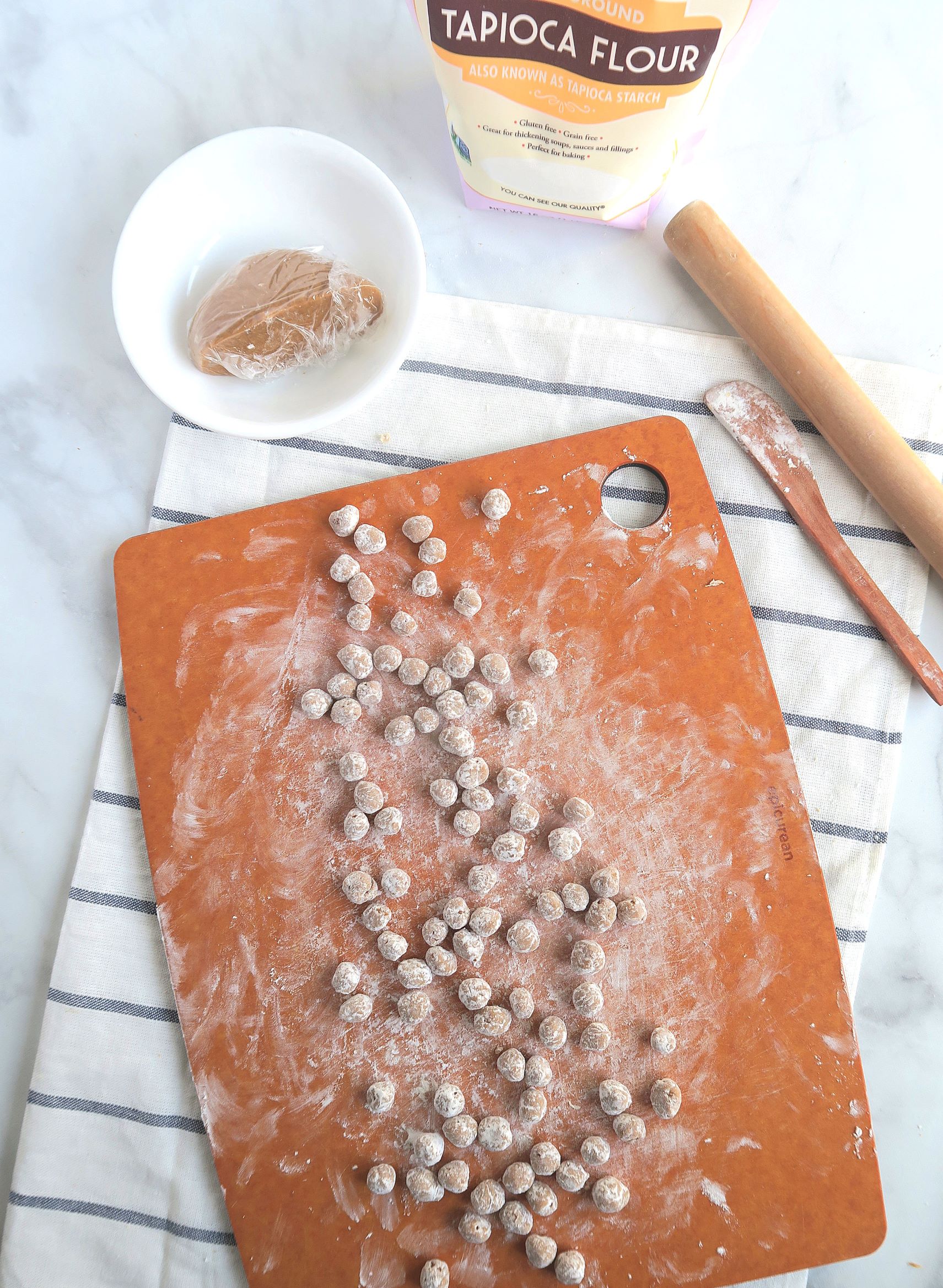 Boba tea is probably the most well known and popular item that has come out of Taiwan's food culture other than beef noodle soup and gua bao. I remember it started to get popular when I was about 10 years old. When the first boba place opened around my elementary school, the entire school was talking about it.
Gradually, more and more boba shops popped up.  Now I'm in the midwest and even just this year two boba shops have popped up in my town, with another two on the way.  Boba tea is definitely more than a passing fad -- its popularity has not only extended through the years, but also across the globe.
I know I can buy dry black tapioca pearls in many Chinese grocery stores, but there were reports talking about how some of these tapioca pearls (including some used in boba shops) contained toxic ingredients.
Because of this, I avoid buying premade dry black tapioca pearls, especially if it's for my family. Five years ago, I started making my own boba whenever I felt like drinking some boba tea. It's actually very simple, and the flavor is better than the store bought ones, as I use real Taiwanese brown sugar instead of adding food coloring.
Use Taiwanese Brown Sugar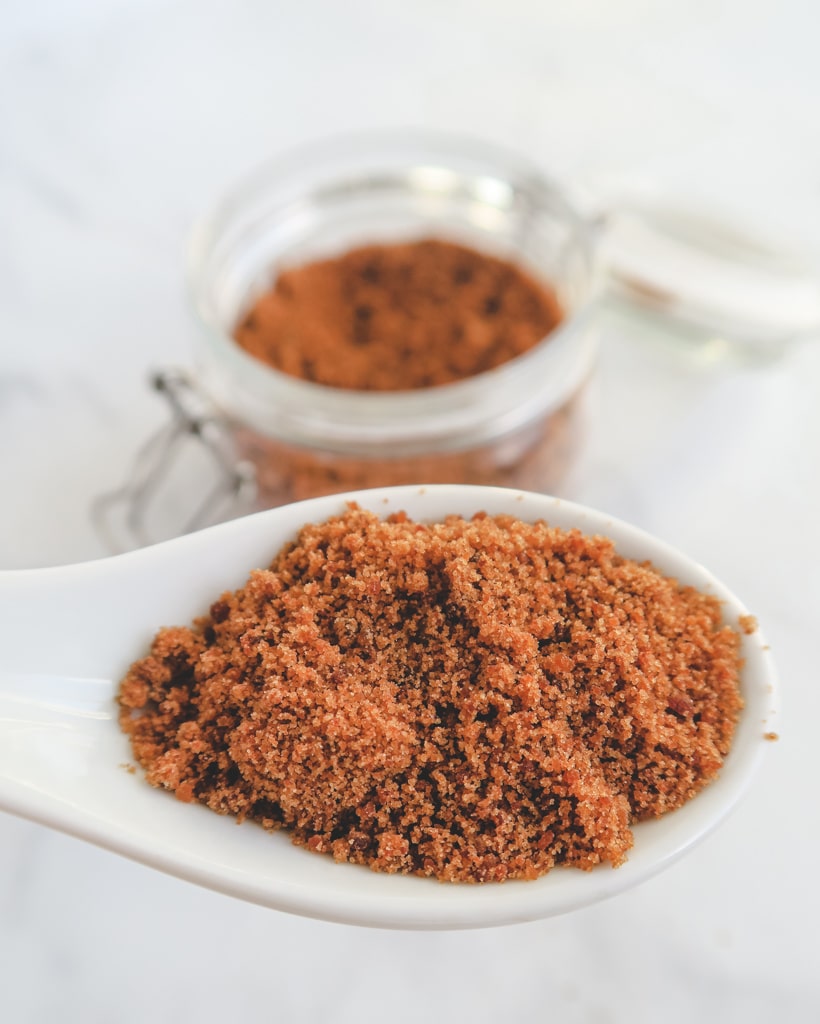 One key ingredient for getting the best flavor in your boba is Taiwanese brown sugar. In Taiwan we call it "black sugar (黑糖)", you can find it in most of Chinese grocery stores. It actually tastes pretty similar to dark brown sugar in the US, but with more intense and smokier flavor. So if you really can't find Taiwanese brown sugar, you can replaced it with coconut sugar, muscovado sugar or dark brown sugar.
There are two forms of Taiwanese brown sugar, one type comes in small blocks and the other comes in powder form. For this recipe, the powder style is easier to work with. Also be careful when purchasing your Taiwanese brown sugar, because some come flavored with ginger, jujube, or anything else (since this kind of sugar is often used for making into drinks). For this recipe, we only need the regular kind without any added flavors.
Incorporate the tapioca flour in two steps
If you simply combine these three ingredients together, you will get a bowl of thick starchy liquid. In order to make it into a proper dough, we have to start by boiling the water with the sugar.
Next, we add half of the tapioca flour to make it into a super sticky dough/paste. Finally, incorporate the rest of the flour to form a dough that's easier to work with.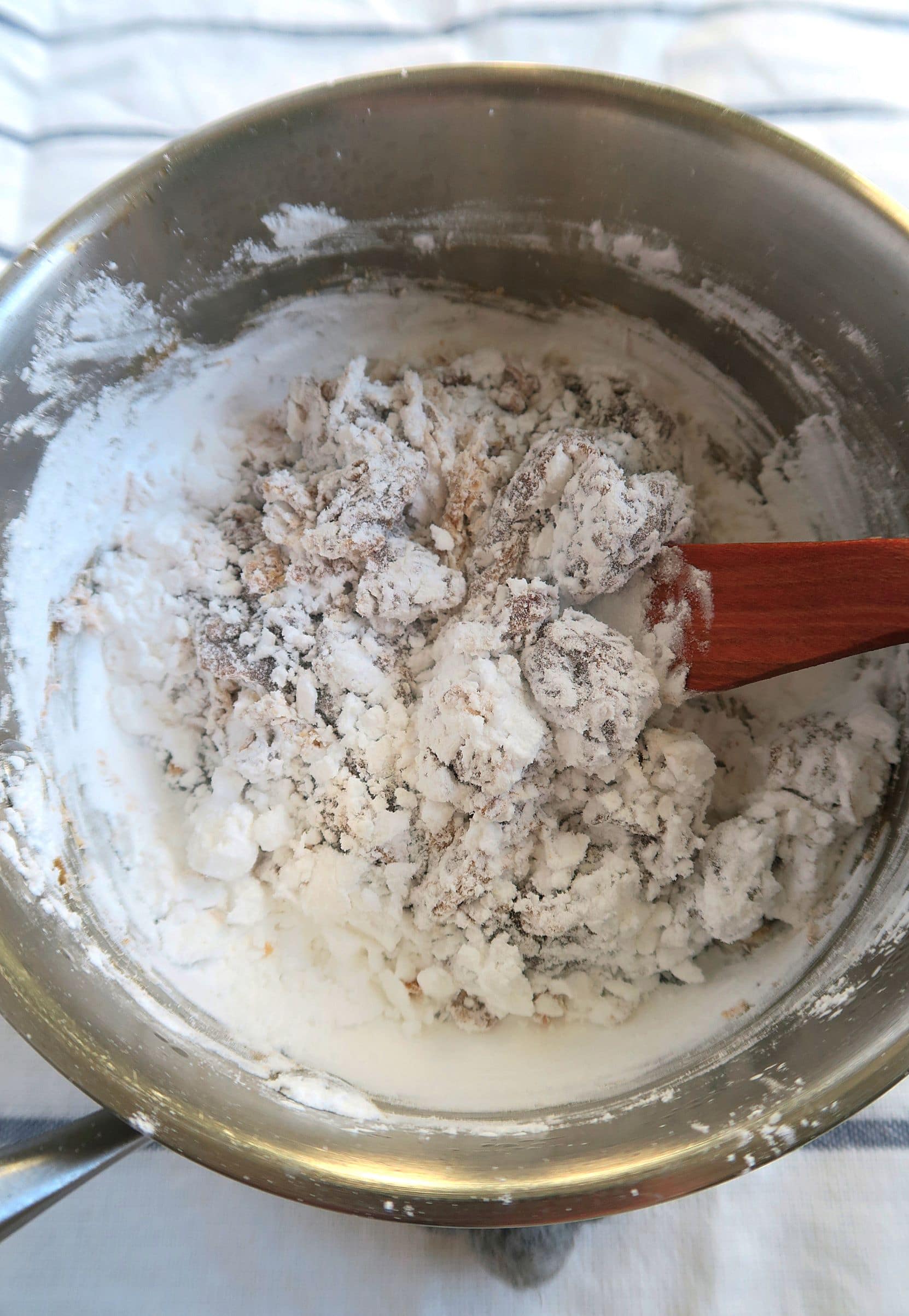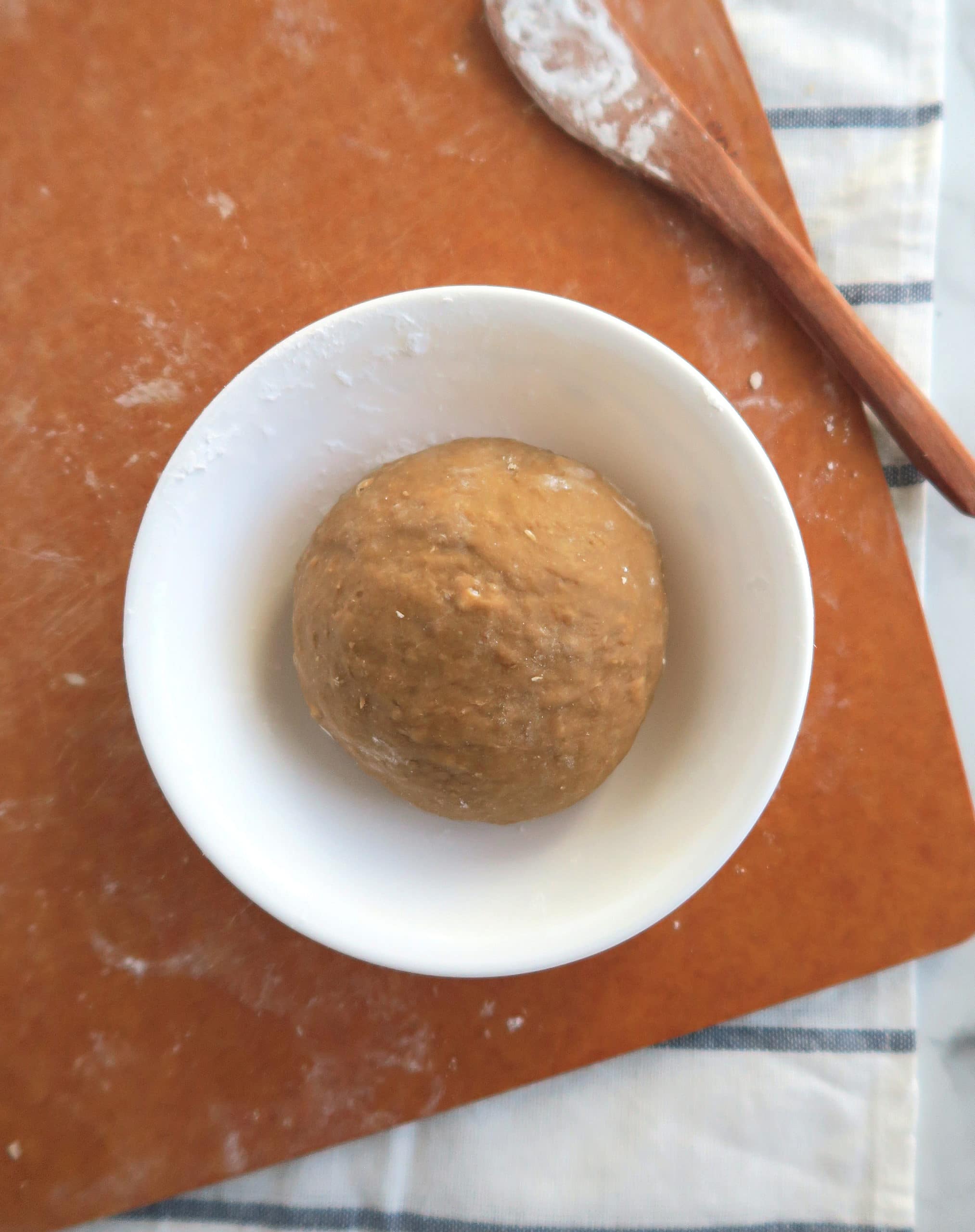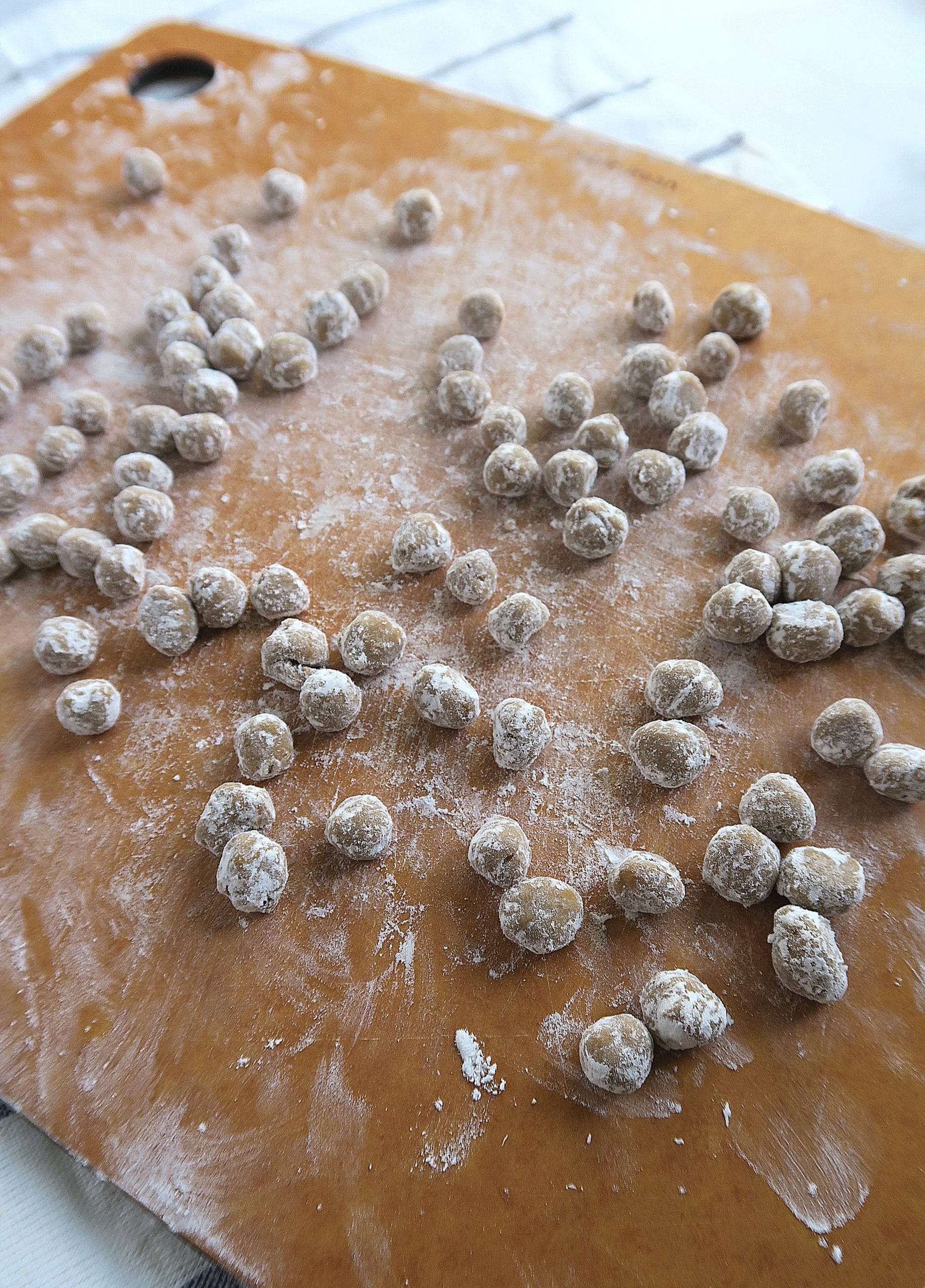 A shortcut to save time
If you are making larger quantities or just don't have the time or patience to roll each piece of boba into perfectly even consistent balls, you can cheat by simply cutting them into small cubes. Even though they look unconventional, boba cubes taste just as good as the round ones!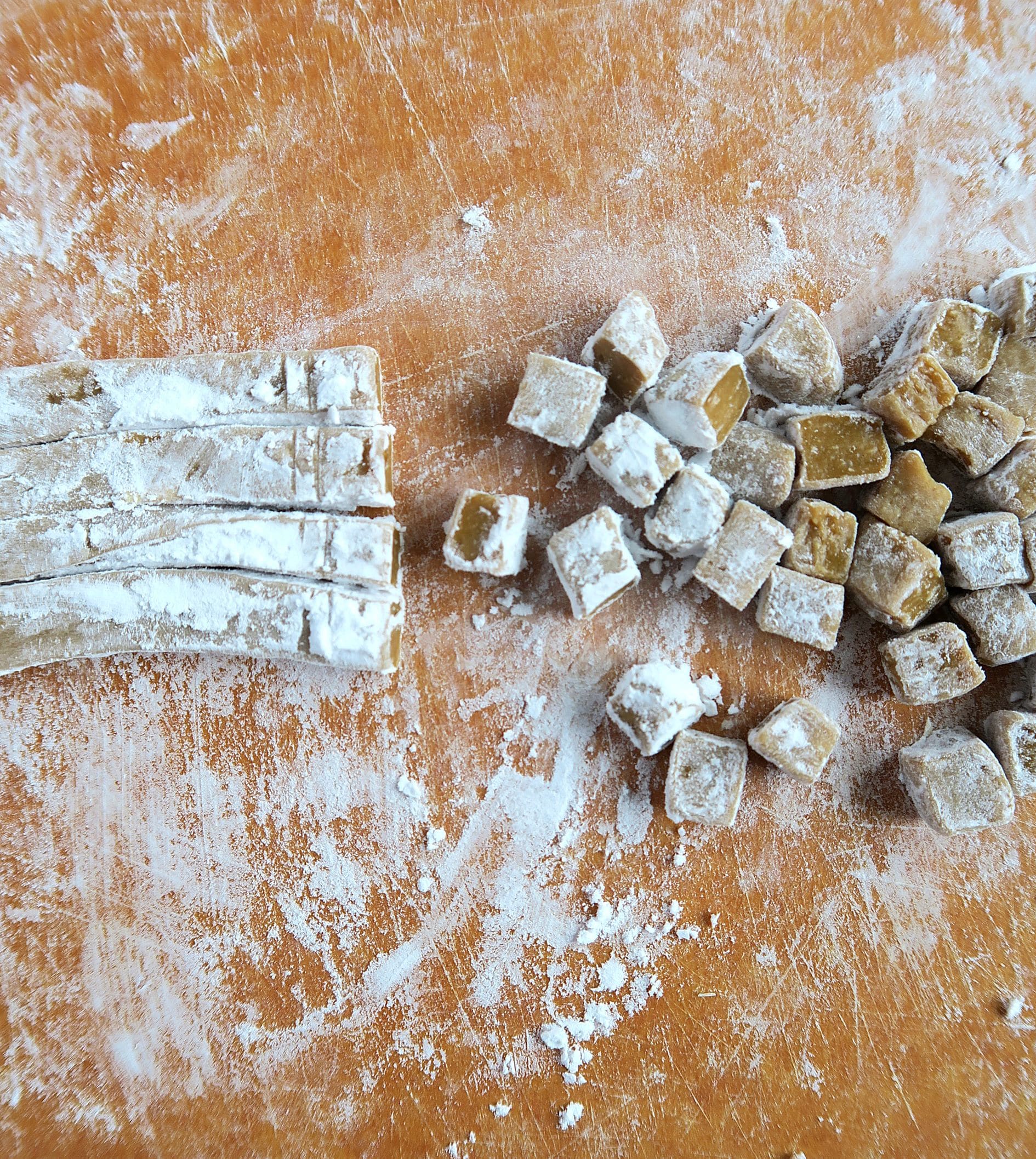 Now you can make your own boba at home!
Invite your friends over to make it together and make it a boba tea party!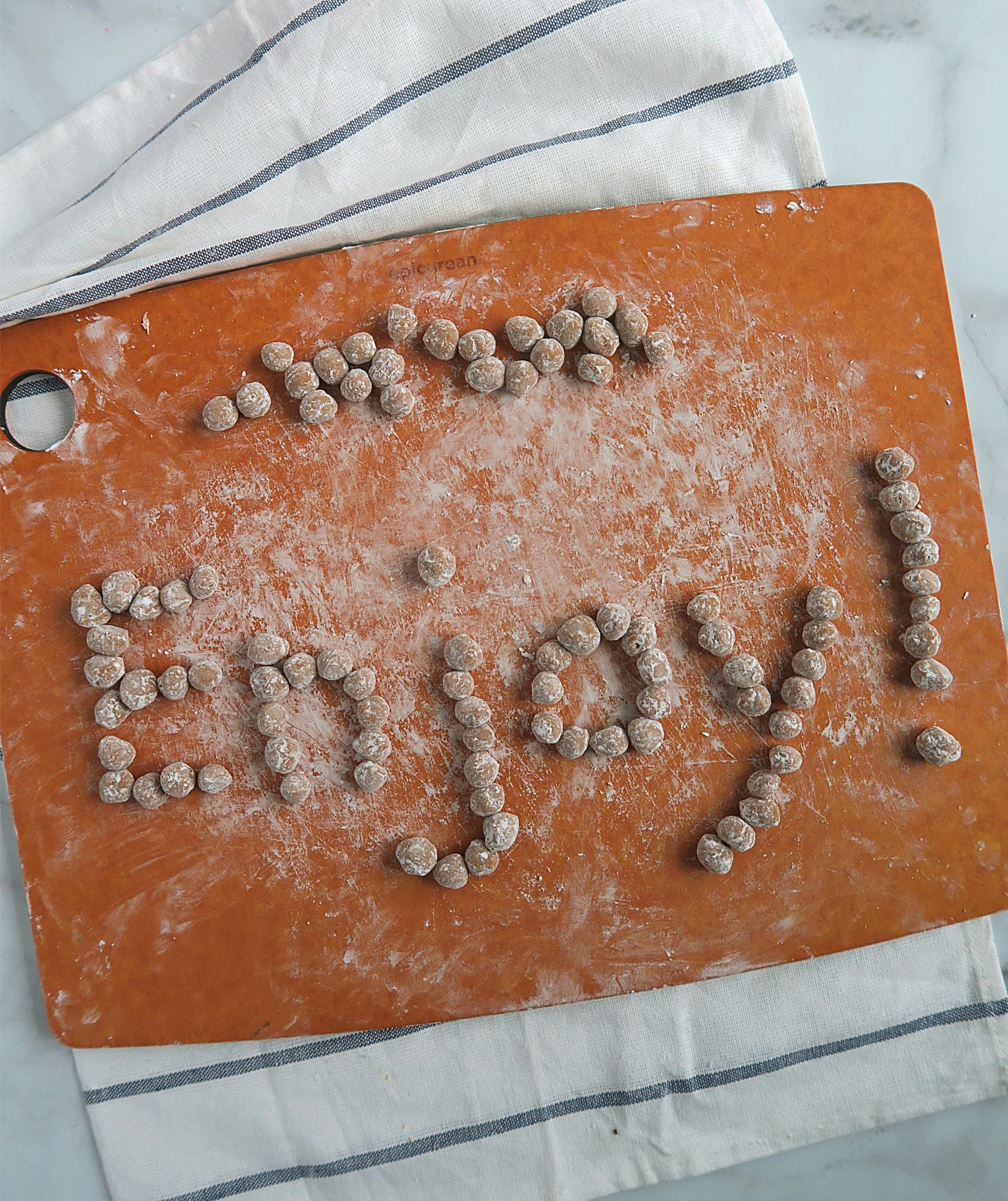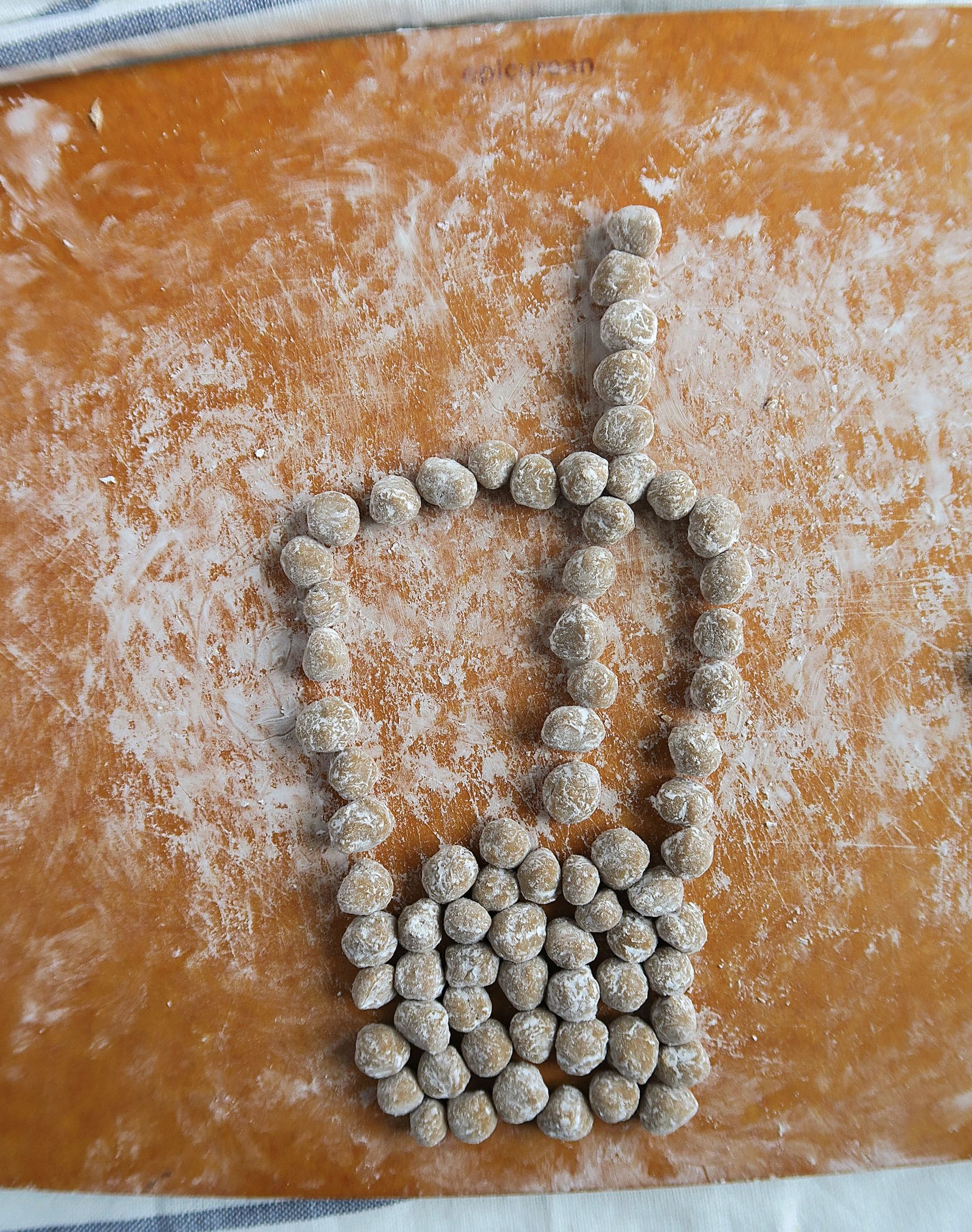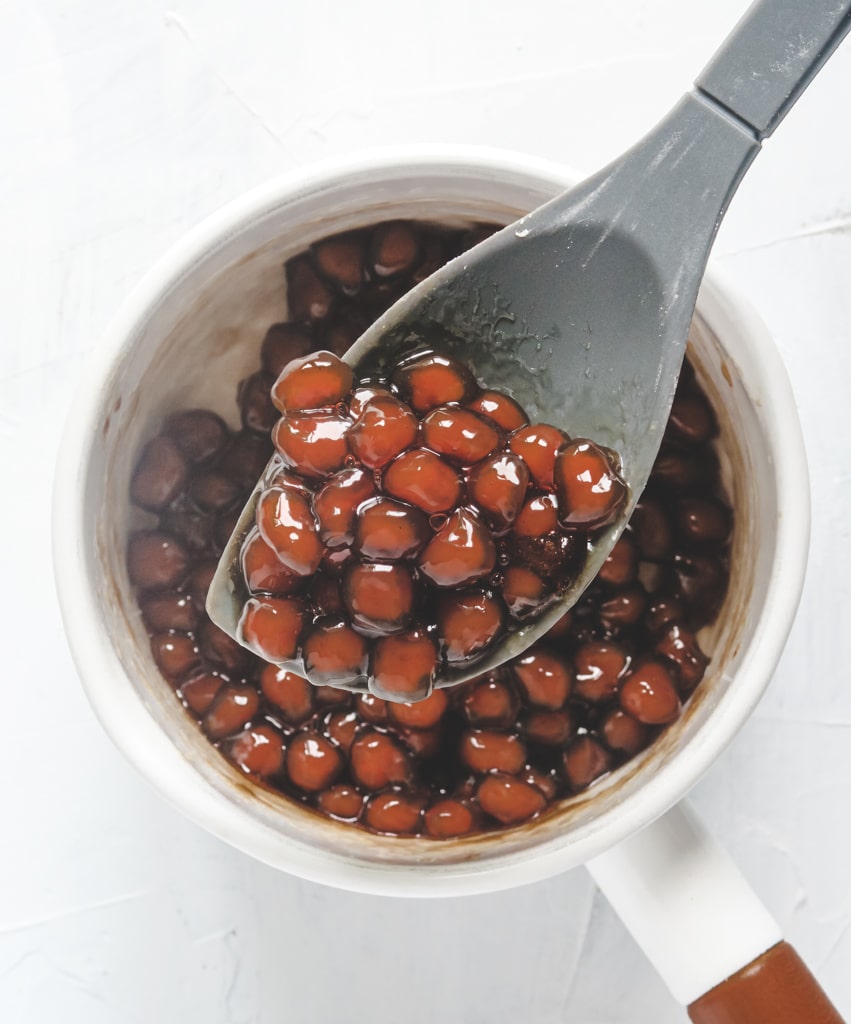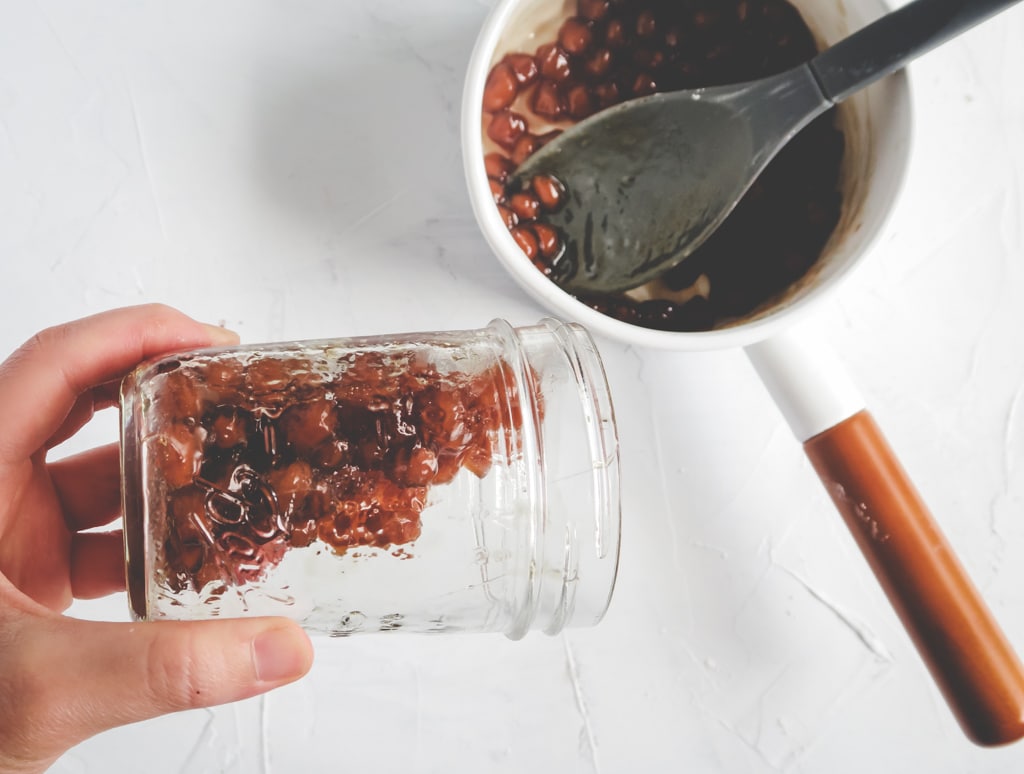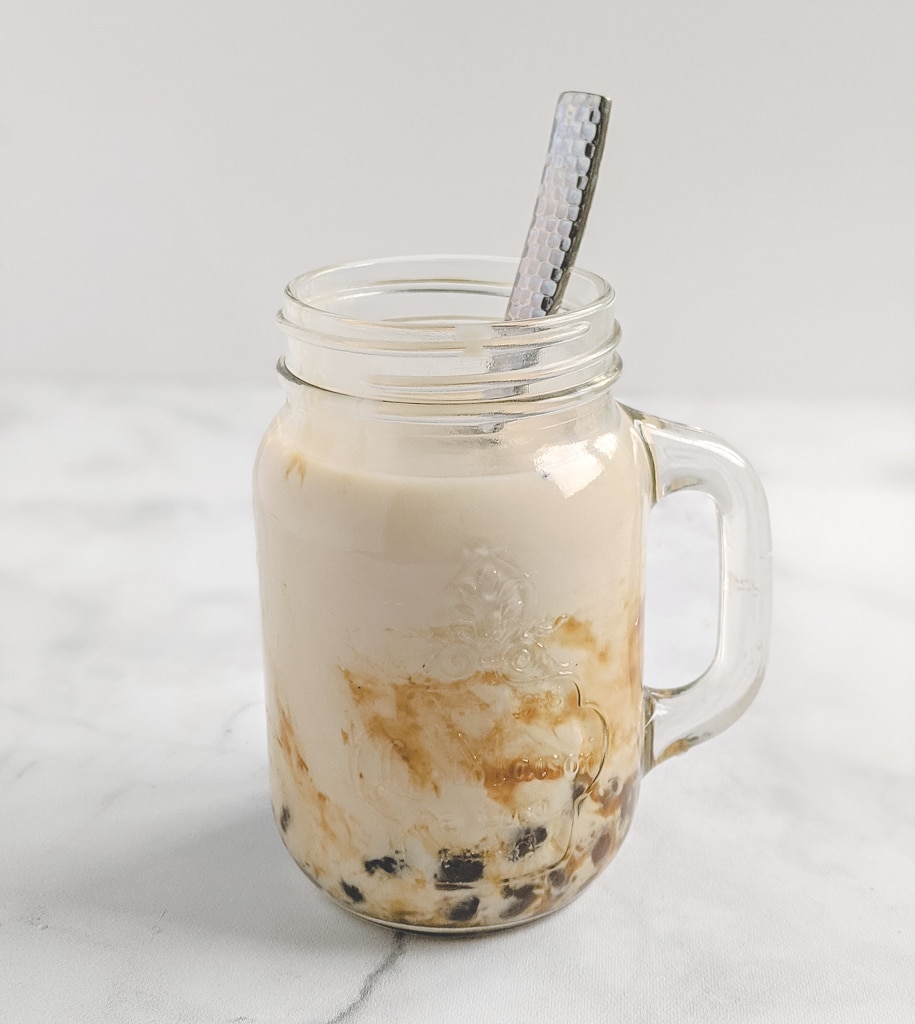 If you want to make authentic bubble tea at home , make sure you make the milk tea according to my instruction of How to Make Taiwanese Style Milk Tea (For Boba, Bubble Tea)
Make Sure You Also Try
I would like to hear from you! If you make the recipe, please consider leaving a star rating and comment in the section further down the page. Stay in touch by following my Instagram and Pinterest!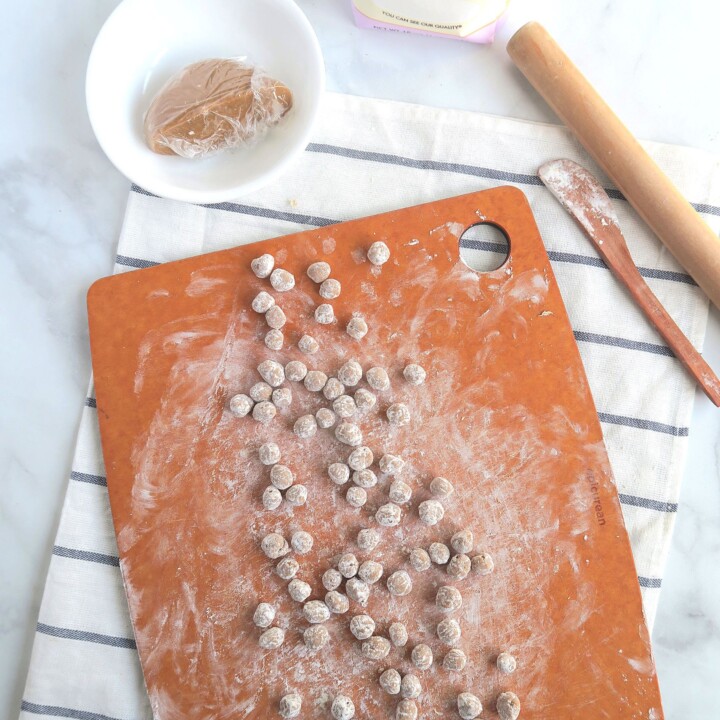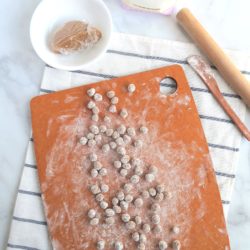 3 Ingredient Easy Homemade Boba Tapioca Pearl
Ingredients
Boba Pearl
¼

cup

water

5+2

tbsp

Taiwanese style brown sugar or Muscovado sugar or coconut sugar

,

can substitute with dark brown sugar (see note)

¾

cup

Tapioca Flour

,

plus more for dusting
Brown sugar milk
Taiwanese style brown sugar

Milk
Instructions
Making the dough
Combine water and 5 tbsp of brown sugar in a sauce pan and bring it to a boil (not simmer) over medium heat. Stir occasionally to help the sugar to dissolve.

Keep the sauce pan on the heat while adding about 1⁄3 to half of the tapioca flour in, cook and stir constantly until it forms a very sticky dough/paste (don't worry if it's lumpy).

Remove the pan from the heat and add the rest of the tapioca flour, stir until all the dough comes off of the bottom of the pan (about 10 times), and pour the mixture onto a working surface.

Let the mixture cool a little so that it won't burn your hand though still remaining warm.

Knead the dough until all the flour is incorporated and form it into a ball. If it's too dry (hard to knead), add a little bit of cold water. If it's too wet, add a little more tapioca flour.
Forming
Form the dough into small balls (no need to be perfect), about ⅓ inch diameter. If it's too dry and difficult to form a ball, wet your hands a bit before trying again. After the balls are formed, coat them with a thin layer of tapioca flour to prevent them from sticking together.

If you choose to cut them into cubes, roll the dough out to about ⅓ inch thick, dust the dough with tapioca flour and then cut it into ⅓ inch strips. Make sure the cut sides are coated with tapioca flour before cutting it into cubes. After cutting the boba into little cubes, toss them with tapioca flour to coat each cube with a thin layer of tapioca flour.
Cooking
Boil a big pot of water, using about 10 times the volume of water to the volume of the dried boba you would like to cook. When the water is boiling rapidly, put the dried boba in a sift to shake off excess tapioca flour and put the dried boba in the boiling water. Stir to prevent sticking.

Turn the heat down to medium low and maintain a gentle boil for the water and cook for 15 minutes until it's 90% cooked through. Turn off the heat, cover with a lid, and let it sit for another 15 minutes.

Drain the boba and rinse with cold water. Mix in 2 tbsp of brown sugar and let it cool. It will be chewier once it's cool.

To make brown sugar boba milk, simply scoop some boba into a cup and add milk and brown sugar to taste.
Storing
Freeze any dried boba that you didn't cook. When you are ready to cook your boba, just follow the same instructions as before, no need to thaw.
Notes
It's important that you bring the water to a boil and add in the first half of the flour/starch while the sauce pan remains on the heat, otherwise the mixture will become a thick liquid instead of a sticky dough/paste.  
I used 5 tablespoons of Taiwanese brown sugar, but since it's less sweet than other kinds of sugar, you can simply use 2 - 3 tablespoons of any other kind of sugar.  The 5 tablespoons is also mainly for color, but if you're using brown sugar, that may end up being too sweet.  A good replacement for Taiwanese brown sugar that I've tried, both in terms of color and sweetness, is coconut sugar.   
It's very important to cook the dried boba in enough water, otherwise it will dissolve in the water.
If you want to make authentic bubble tea at home , make sure you make the milk tea according to my instruction of How to Make Taiwanese Style Milk Tea (For Boba, Bubble Tea) 
Nutrition
Serving:
1
serving
Calories:
161
kcal
Carbohydrates:
42
g
Protein:
1
g
Sodium:
13
mg
Potassium:
56
mg
Sugar:
41
g
Calcium:
35
mg
Iron:
1
mg