Carrot frittata is one of the most common dishes would show up on our dinner table when I was young. Back then, I didn't know why my mom made it so often, but now I understand why. This dish is healthy, super easy to make, and the the golden color plus orange and green makes this dish look fun and appetizing! Even though I wasn't a big fan of carrots as a kid, I actually liked this dish a lot!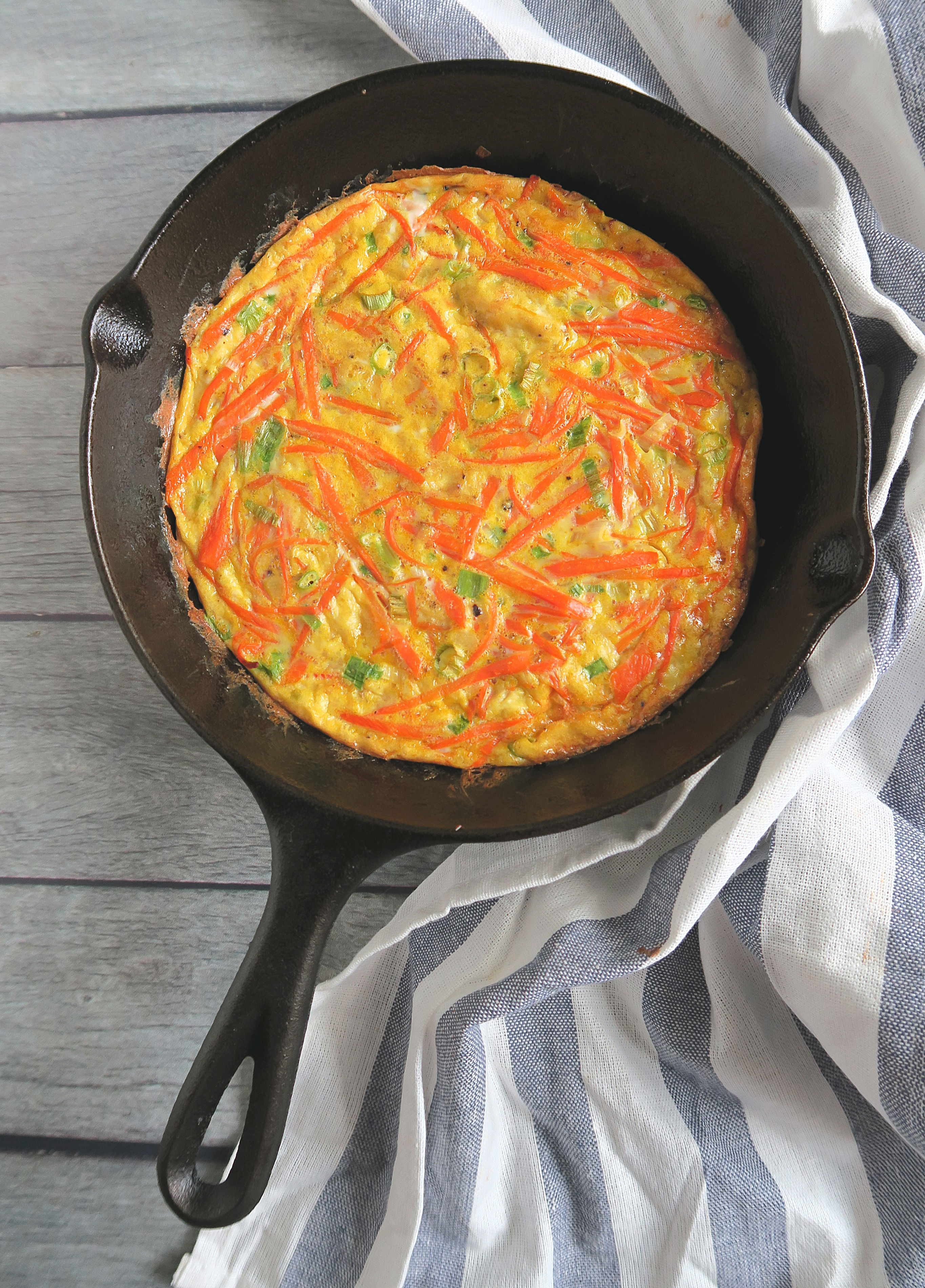 The ingredients are very simple, and you likely already have everything in your fridge. All you need is egg, carrot, scallion, garlic and salt and pepper, that's it! We usually eat it as a side dish, but it's also good for breakfast or brunch.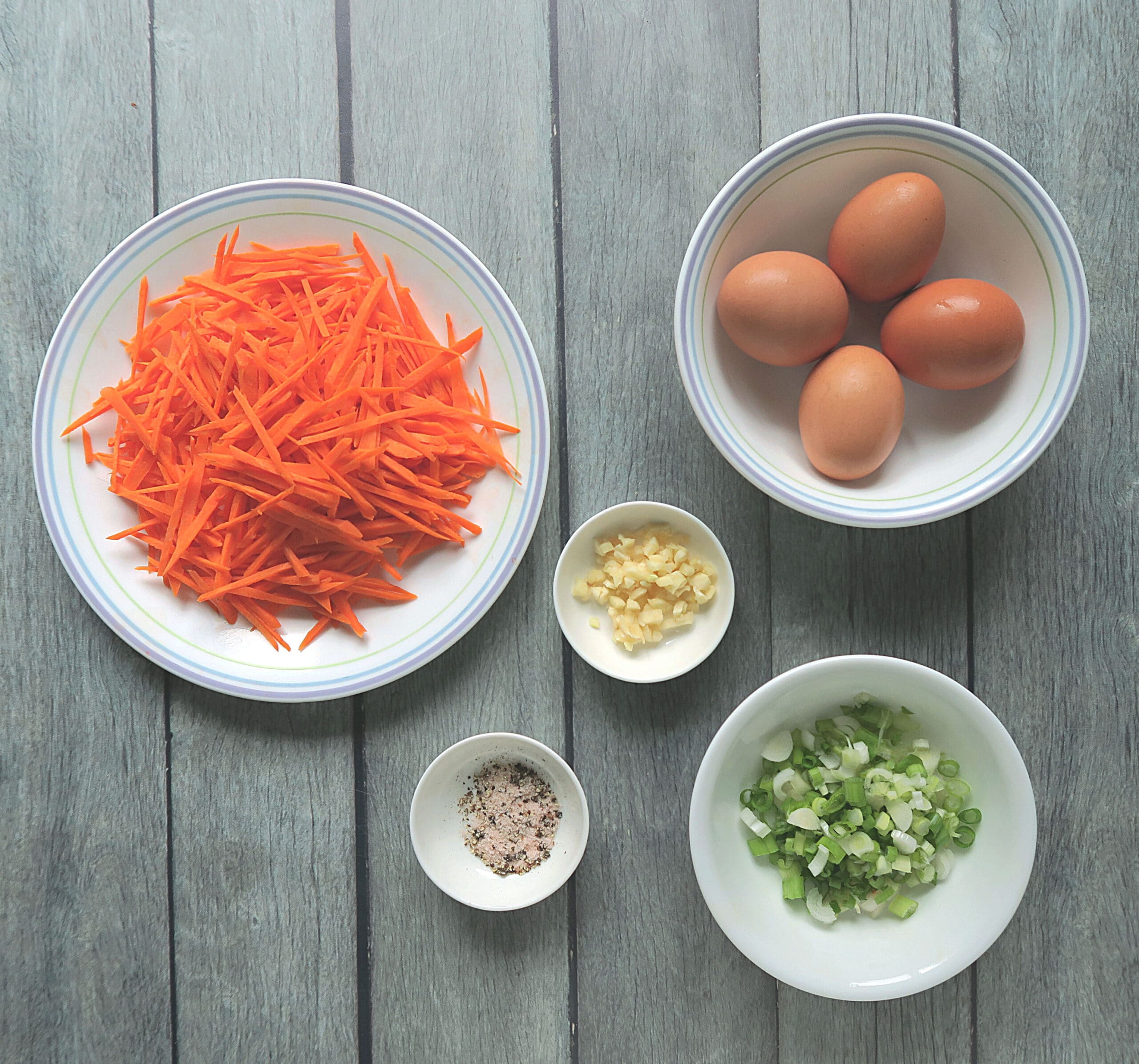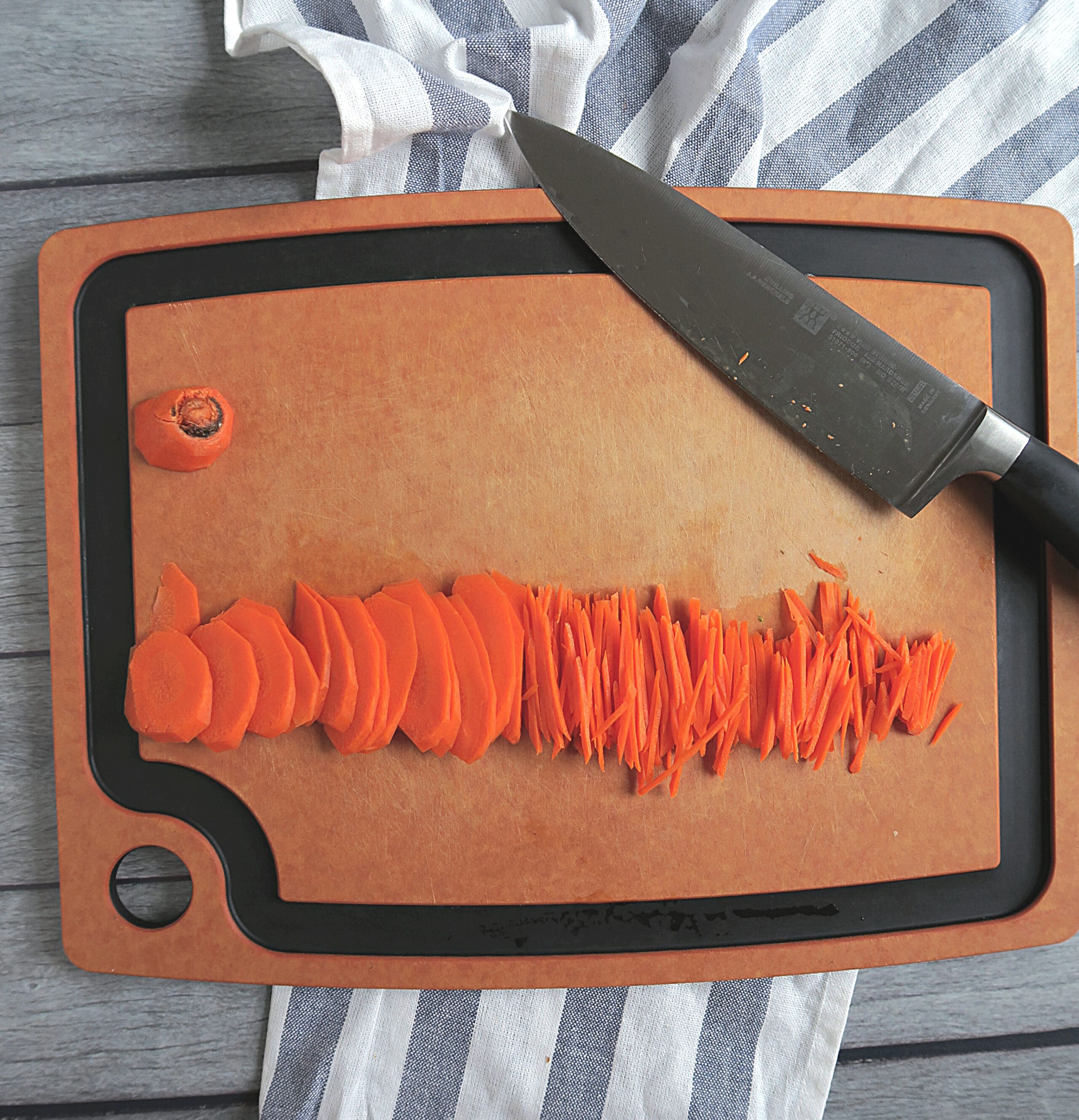 I prefer to hand cut the carrot into thin strips, as I feel it results in a better texture. Cutting carrots like this is actually quite simple. First, cut the carrot at a 30 degree angle into thin oval slices. Next, arrange these slices into an overlapping row like fallen dominoes like in the picture above before chopping them into thin strips from right to left. If you want to simplify this dish further, though, you can also grate the carrots with a box grater.
When my mom makes it, she does it all on the stove top, but I like to cook the egg mixture to half done on the stove first before putting it into the oven at 350°F (180°C) about 10-12 minutes to finish up. This way, I don't need to worry about flipping the frittata half way through and it will still be cooked nice and evenly when it's done.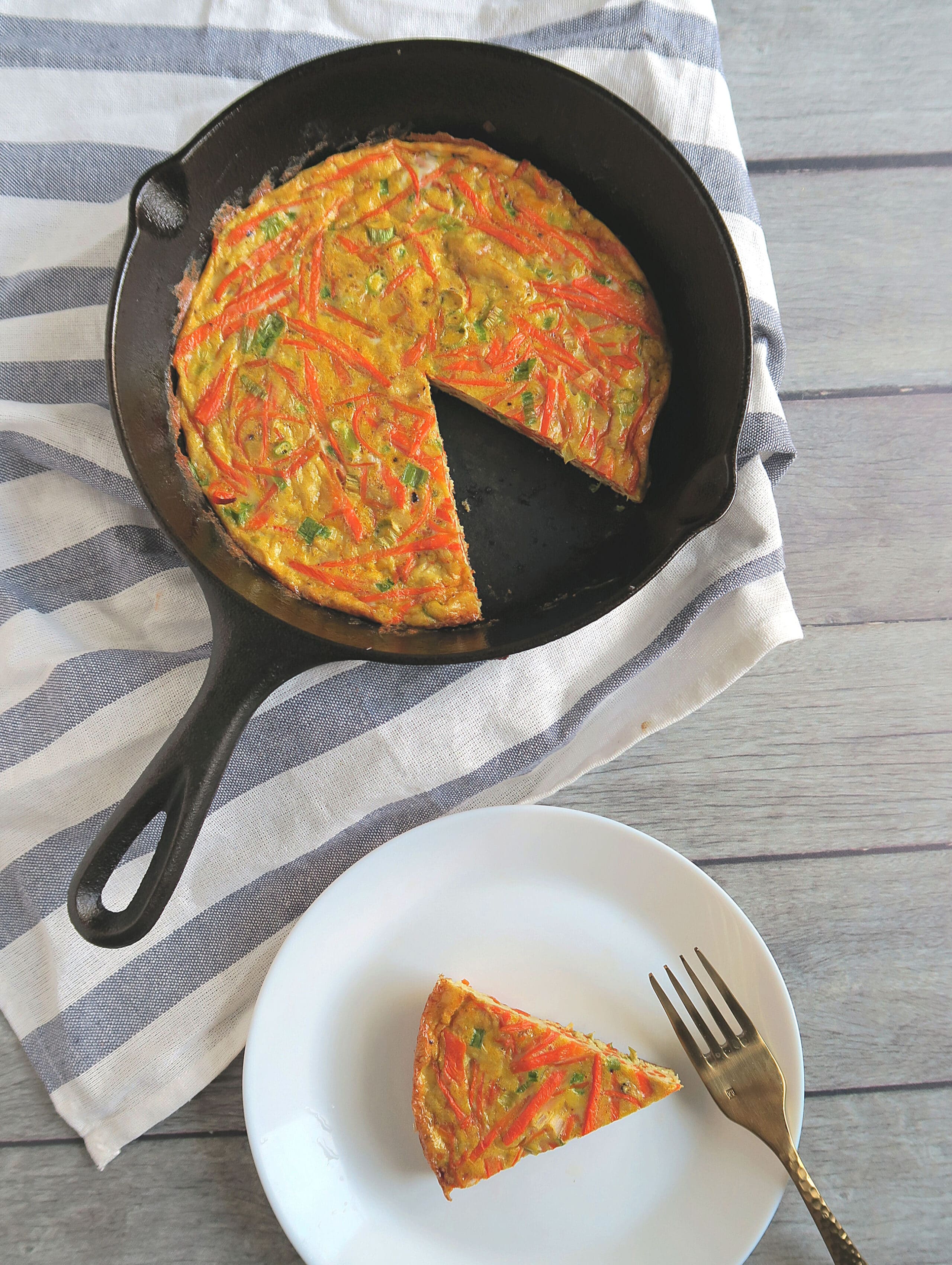 My husband really likes this dish, he thought that I must have added some kind of sweetener in it. But all the sweetness comes from the carrot itself! This sweetness works perfectly with the savoriness of the eggs, and when you add in another layer with the aromatics from the garlic and scallion... well, you'll just have to try it for yourself, because it's hard to explain how something so quick and simple could be so good!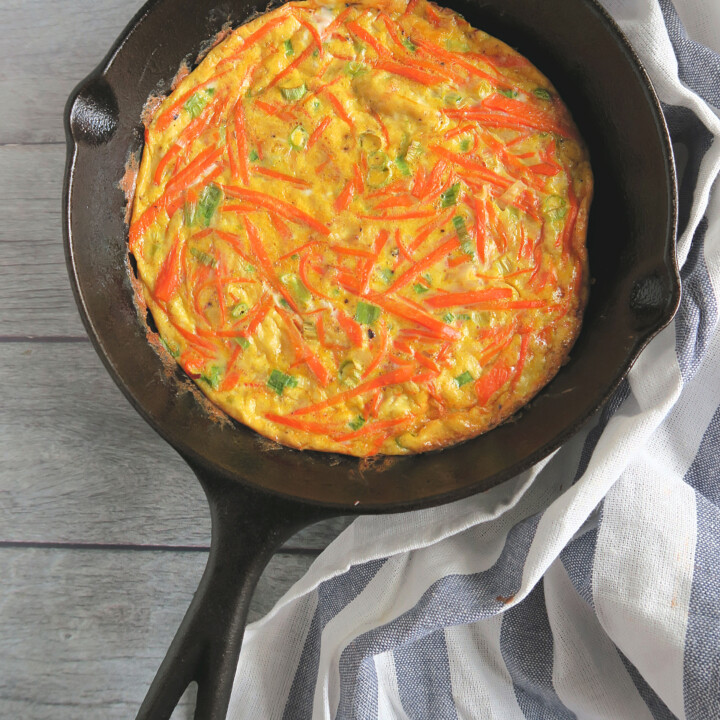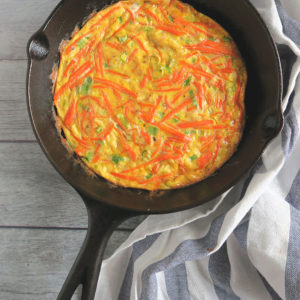 Easy Carrot Frittata
Ingredients
1

large or 2 small carrots

2

tbsps

olive oil

2

cloves

of garlic

,

minced

2

scallions

,

thinly sliced

4

large eggs

¼

teaspoon

salt

black pepper to taste
Instructions
Preheat the oven to 350°F (180°C).

Peel and chop or grate the carrots into thin strips, about 1 to 1½ cups.

Heat an oven safe pan with 1 tablespoon of olive oil on medium low heat add in garlic before pan gets hot.

Saute until it's aromatic and the oil is hot. Add in carrots and half of the salt and pepper to saute until soften (about 2 minutes).

Add scallions in and saute for another 30 seconds. Turn off the heat and pour the carrot mixture into a plate to cool down a bit.

Whisk eggs and then add the remaining salt, pepper and carrot mixture, stirring to combine.

Heat 1 tablespoon olive oil in the same pan on medium low heat, then pour the egg mixture into the skillet.

Use a spatula to slowly stir the mixture, until the egg is half set.

Put the entire pan into the oven and cook for about 12 minutes or until the frittata puffs up.

Let cool for 5 minutes before serving.
Notes
I use an 8 inch cast iron pan, and the resulting frittata is about half inch thick.