I miss Taiwanese breakfast stalls all the time. There are so many options for you to choose from every morning. Apart from the set menu that's always there, they also try to invent new menu items from time to time, and this is something that became popular recently. When I first saw this combination, I was skeptical about how the combination of egg and peanut butter (what they use in Taiwan) tastes like, so I tried making one for myself. Surprisingly, this combination tastes great and is quite satisfying! I remember I was full the whole morning after eating this sandwich.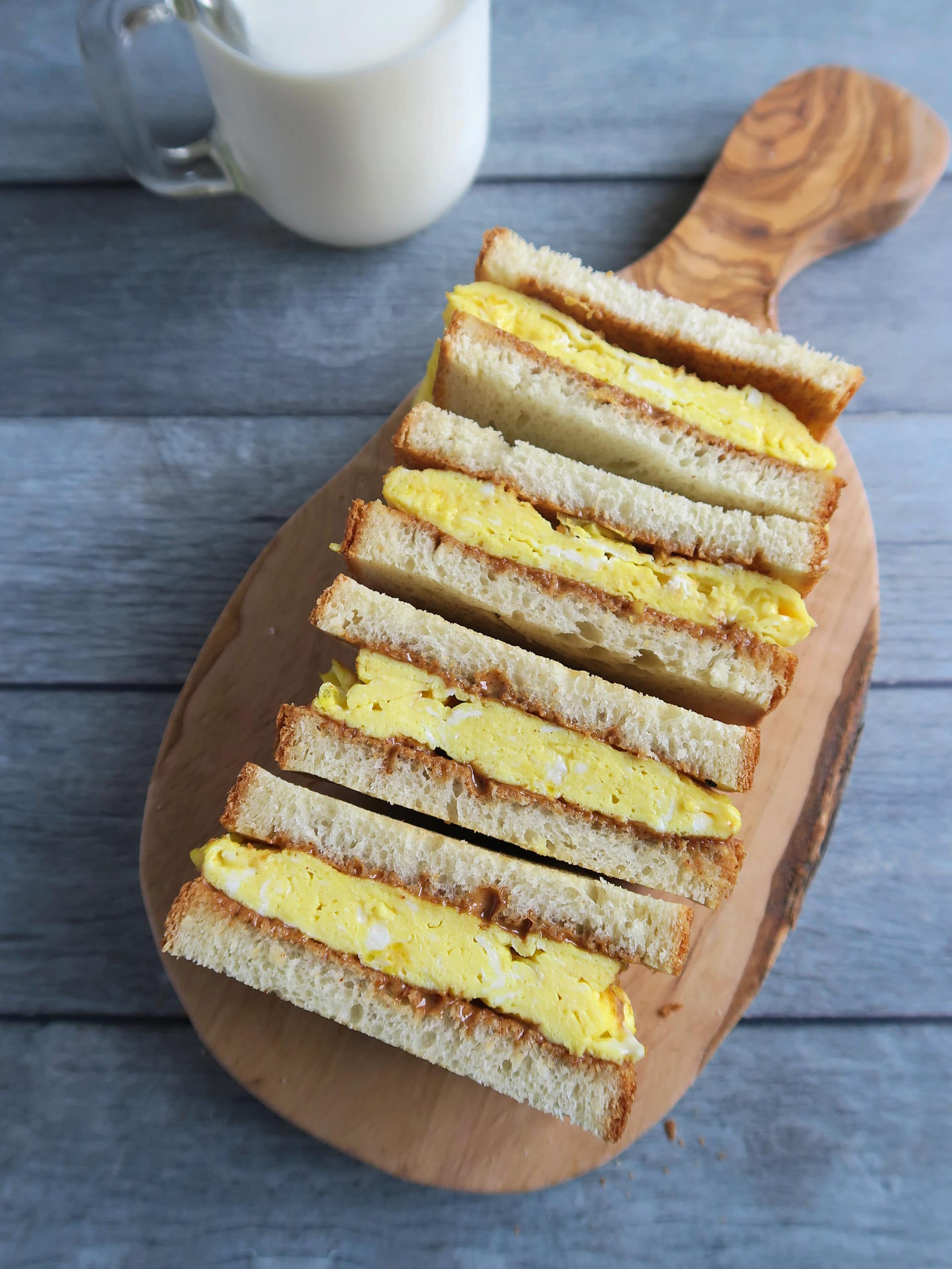 This sandwich is very quick and easy to make. The only part that requires a bit of skill is forming the omelet to fit the toast and not overcooking it. My daughter, who's a fan of PB & J, also loves this sandwich!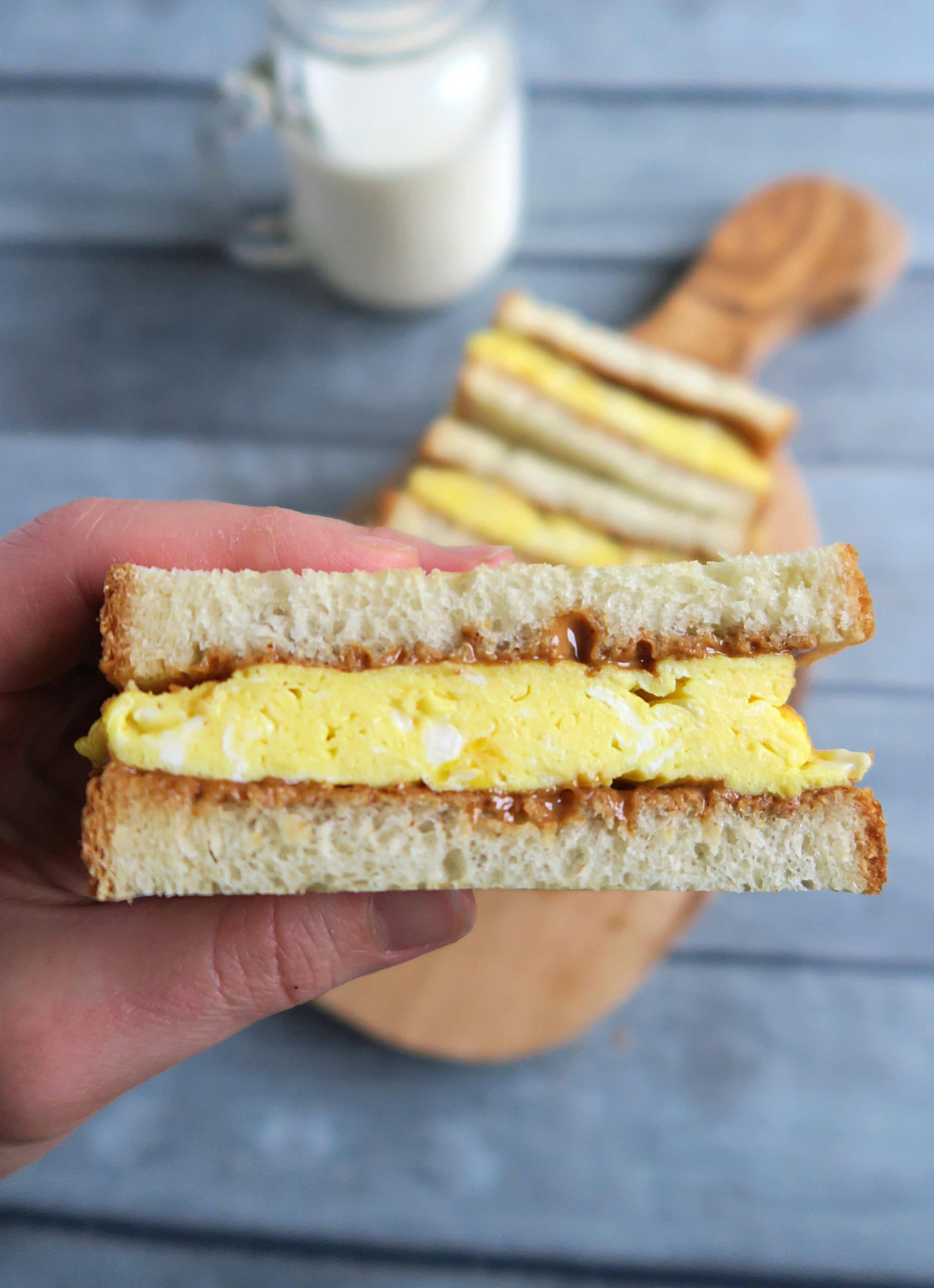 I like to substitute the peanut butter with mixed-nut butter to make it healthier. Of course, any kind of nut butter that doesn't have added sugars will work (though that may work as well if you have a sweet tooth and are adventurous). In Taiwan, some places will add a slice of melted cheese (usually cheddar or American cheese) in it to make it fancier. This is a great variation and even makes the sandwich even more filling. Usually, if I'm eating this for breakfast, I prefer the simpler egg and nut butter preparation. If it's for lunch, however, I will add a slice of cheese.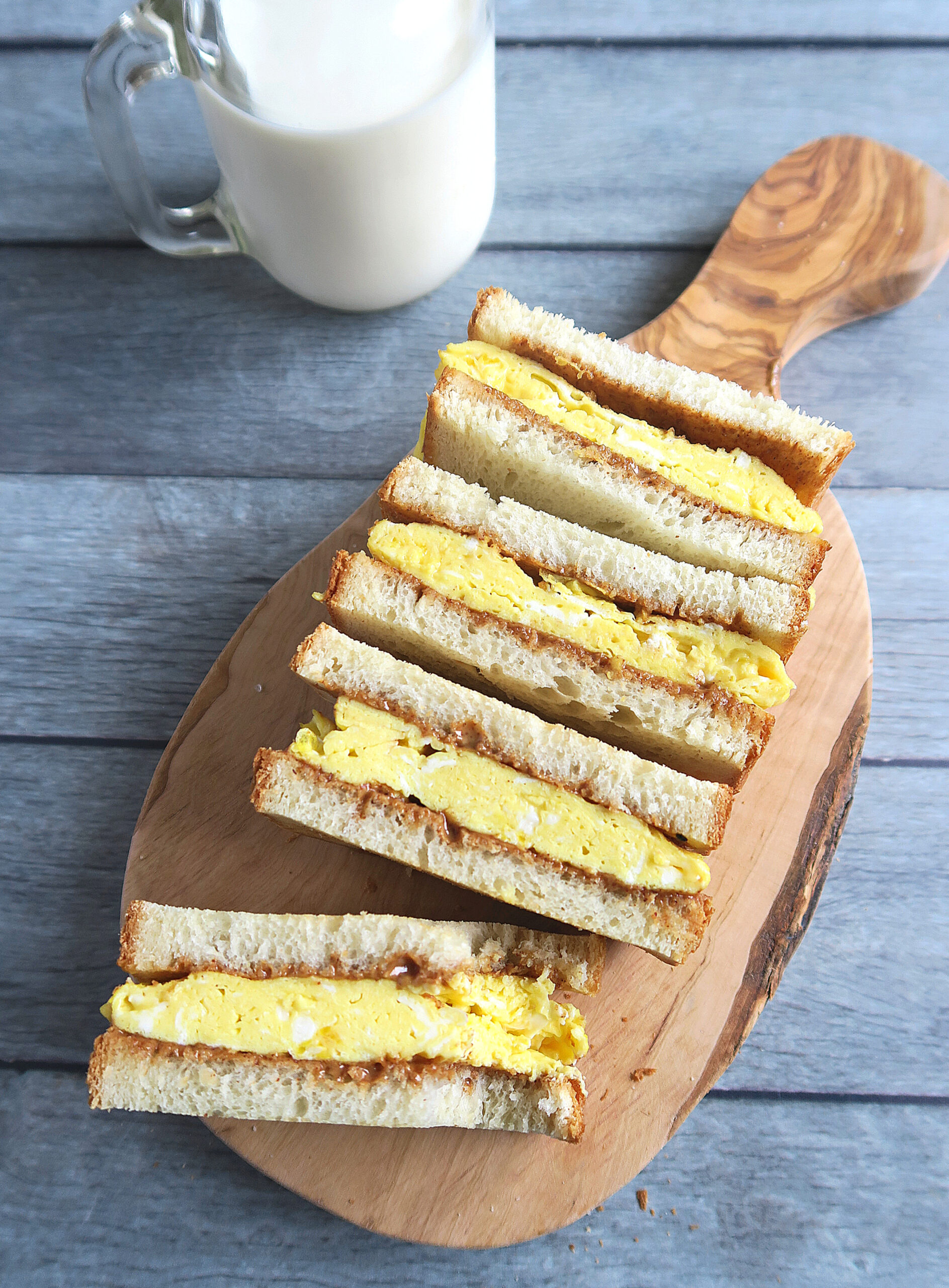 Hope you will give it a try!
Enjoy!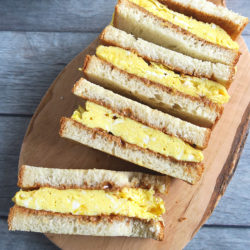 Nut Butter and Omelet Sandwich
Ingredients
2

eggs

1

tablespoon

milk

,

or water

salt

½

tablespoon

butter

,

or cooking oil of your choice

1

slice

of Cheddar or American cheese

,

optional

2

slices

of bread

nut butter of your choice
Instructions
Making the Omelet
Crack eggs in a bowl, add milk/water and pinch of salt, whisk well and set it aside.

Heat butter in a nonstick pan with medium low heat. Meanwhile, toast the bread in a toaster.

When the pan is hot and the butter starts melting, pour in the egg mixture and stir the mixture several times until it starts to set then push the edge to the center area with a spatula.

When it's almost set, Fold the edge to the center to form a square that's similar to the size of your bread and top with a slice of cheese if using. Remove it from the pan and place it on a plate.
Assemble the sandwich
Spread nut butter on both slices of bread, place the omelet in the middle, put the sandwich together and enjoy!
Nutrition