Jump to RecipeTaiwanese thick soy sauce is something you can find in almost every kitchen in Taiwan. It's basically a thicker and sweeter version of soy sauce that can be used for cooking or as a dipping sauce. Since it's thicker than soy sauce, it's better at clinging on to the surface of whatever you're eating without getting absorbed. If you visit Taiwan, you can see it everywhere from breakfast stalls to night market vendors.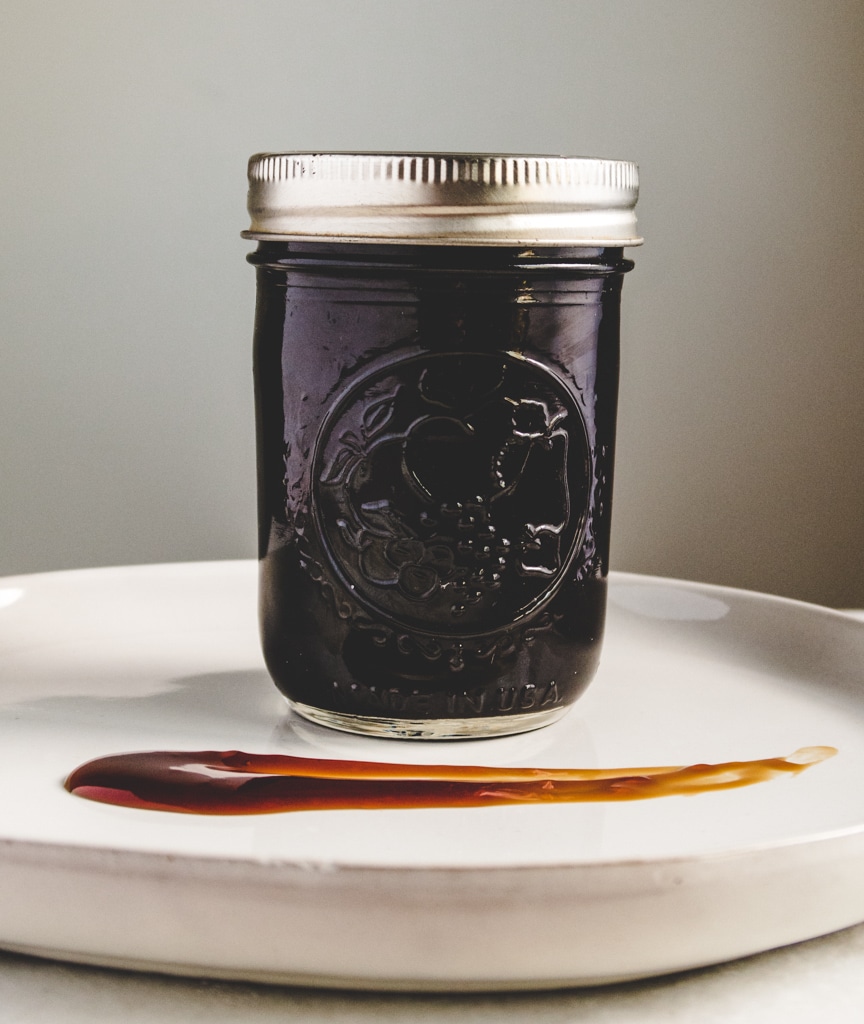 Whenever I eat dan bing or scallion pancake with egg, I feel something is missing if I don't eat it with thick soy sauce. It's also very good with dumplings, Zongzi (rice dumpling), or just simply drizzled on steamed veggies. Apart from regular thick soy sauce, we often add some minced garlic to make it into "garlic thick soy sauce" (蒜蓉醬油膏). With garlic thick soy sauce, any bland tasting food can right away be transformed into something delicious.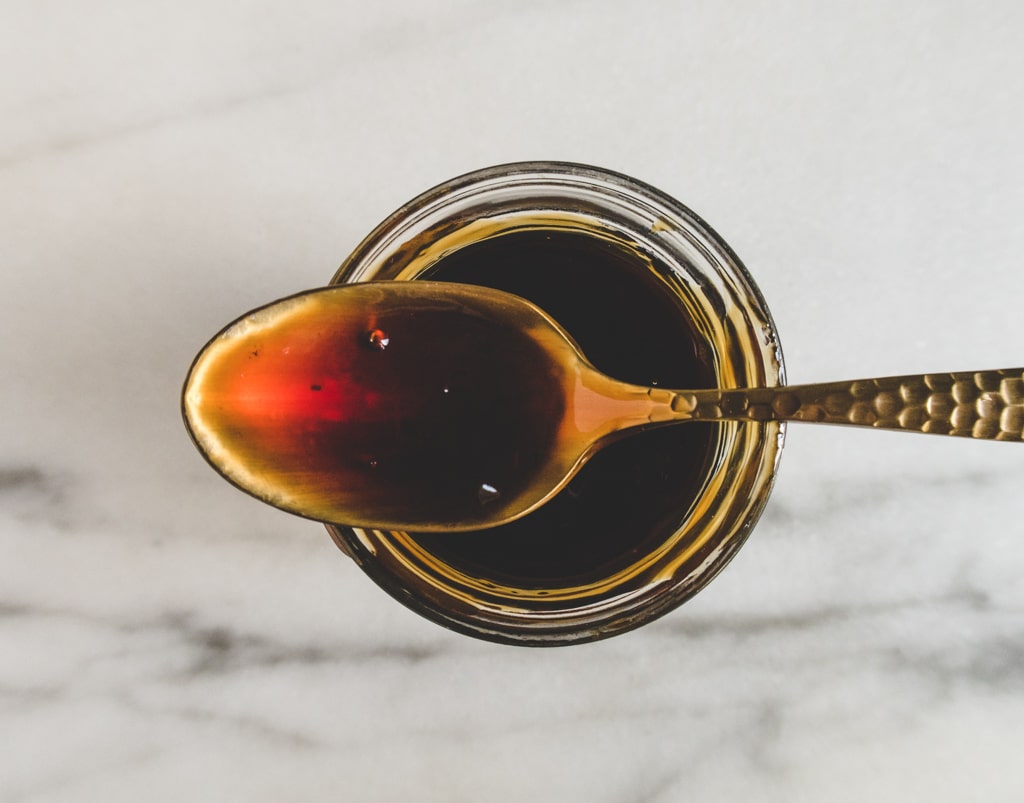 Both thick soy sauce and garlic thick soy sauce can be found in Chinese grocery stores. However, I prefer to make my own as most of them have preservatives in order to lengthen their shelf life. Making thick soy sauce at home is very easy, after experimenting several times, I finally found the formula that I'm very satisfied with!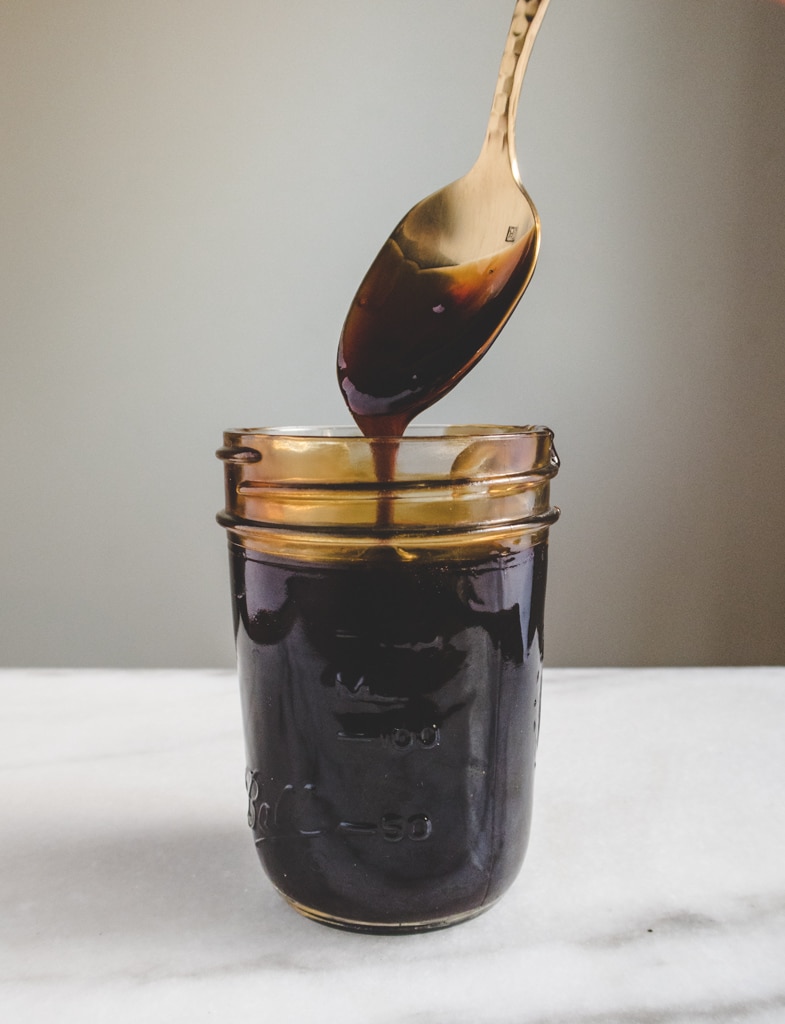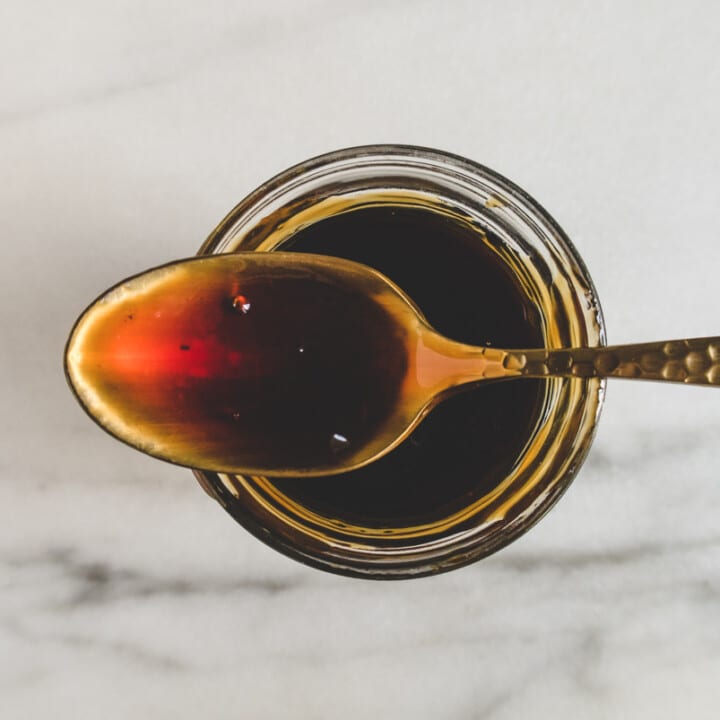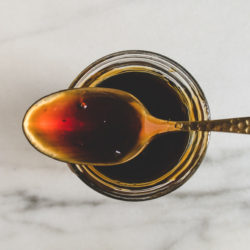 Taiwanese Thick Soy Sauce (醬油膏)
Ingredients
For garlic thick soy sauce
Instructions
In a small saucepan, add half of the water and all of the sweet rice flour, mixing until well combined.

Add the rest of the water with all other ingredients and mix well.

Cook the sauce over medium low heat until it boils and thickens up, whisking constantly to prevent lumps.

Remove from the heat, let it cook down and store in a container/jar in the fridge for a week.
For garlic thick soy sauce
Simply add garlic into the thick soy sauce we've made and stir to combine.