After posting my 3 Ingredient Easy Homemade Boba Tapioca Pearl recipe, I always felt like I owe you all a good Taiwanese milk tea recipe so that you guys can have full authentic boba milk tea experience at home whenever you want -- all made from scratch and without any questionable ingredients.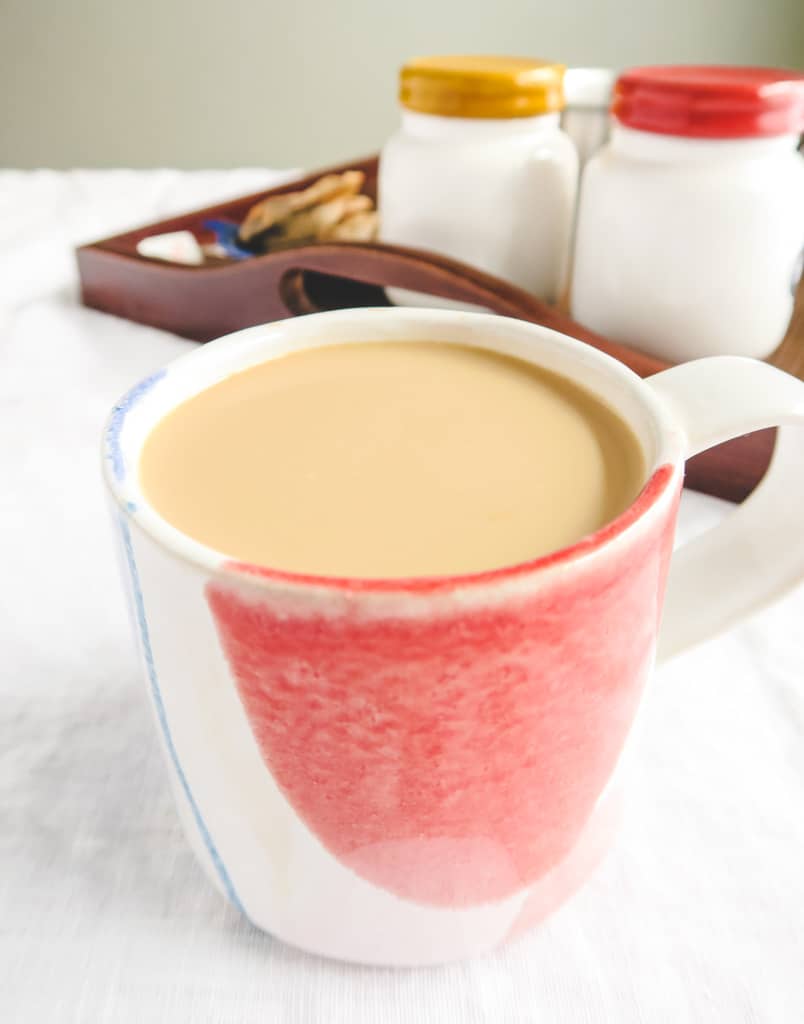 Taiwanese people LOVE milk tea. The milk tea that's so adored in Taiwan is not like the English style with a splash of milk in the tea, but a very rich tasting one. You can see milk tea everywhere in Taiwan, like convenient stores, restaurants, coffee shops, breakfast stands and of course the boba place. They even make all kinds of milk tea flavor desserts that if you go to Taiwan, you will be very surprised about how much Taiwanese people love their milk tea.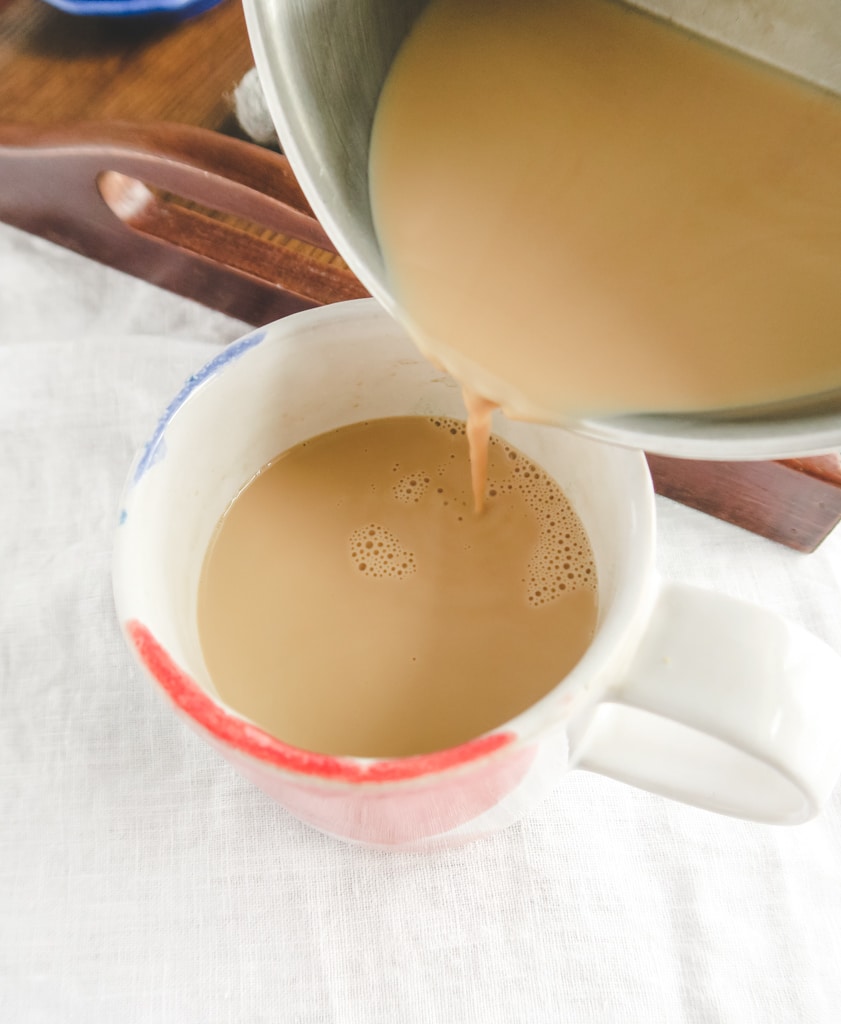 I myself have been making milk tea since I was ten years old, and here are some tips I would like to share with you all about how to make good Taiwanese style milk tea at home:
Make strong tea by using more tea leaves/bags
In order to make a cup of rich milk tea, you want to make stronger tea before adding milk, otherwise it will taste very bland and watery. Boiling the tea for too long creates an unpleasant bitter taste, therefore, we make stronger tea by increasing the amount of tea leaves/bags. Also, if you use loose leaf teas, choose the kind with finer leaves so it will release the flavor faster.
Type of Tea to use
Black tea is the most popular tea to use for milk tea. There are also other kinds of tea that are also commonly used for making milk tea in Taiwan, such as green tea, jasmine green tea, oolong, earl grey, barley tea, etc. You can basically use any kinds of tea you like to make milk tea (my husband's favorite is Harney & Sons Paris Tea!), but you might need to play around and adjust the amount of tea leaves depends on the kind you use.
Brew it in a sauce pan
This is the key to upgrading the taste of your milk tea. Usually people brew the tea first and add milk straight in the cup. I used to do that as well until one of my Indian friend told me that it's important to heat the milk and the tea together in the pan first before pouring in the cup, so the flavor can blend together better. One famous Taiwanese foodie who is well known of her knowledge about brewing tea also brew her milk tea in the pot, and it has become the most popular way of making milk tea in Taiwan!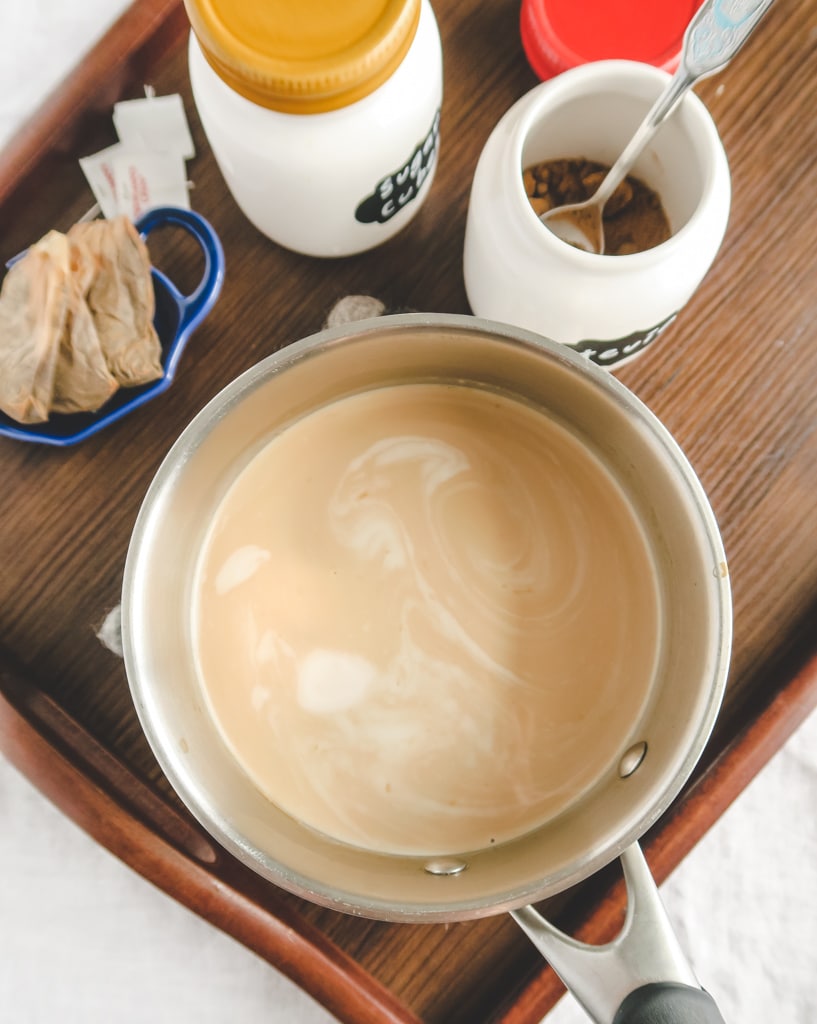 Try Different kinds of Sweetener
Instead of sweetened with just regular sugar, I will suggest you to try other kinds of sweetener like Taiwanese black sugar, muscovado sugar, honey, maple syrup or caramel sauce, which will bring another layer of flavor to the milk tea.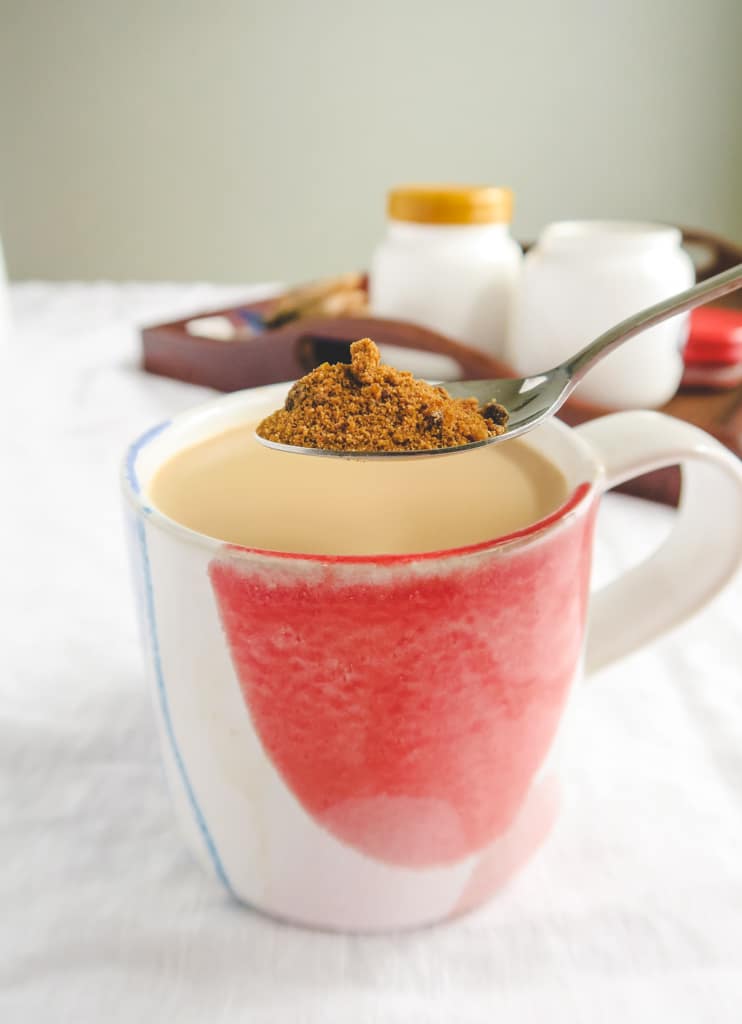 Add a splash of cream
This is optional, but If I have heavy cream in my fridge I will always add a splash in my milk tea. It makes the milk tea taste richer and smoother but at the same time not tasting too heavy as if you would just replace milk with heavy cream.
Iced Milk Tea
If you want to make iced milk tea, there are two ways you can do it:
Chill the milk tea in the fridge for several hours - this will preserve the richness of the milk tea.
Let the milk tea cool down before adding in some ice cubes - your milk tea will be diluted a little bit, but at least you won't need to wait!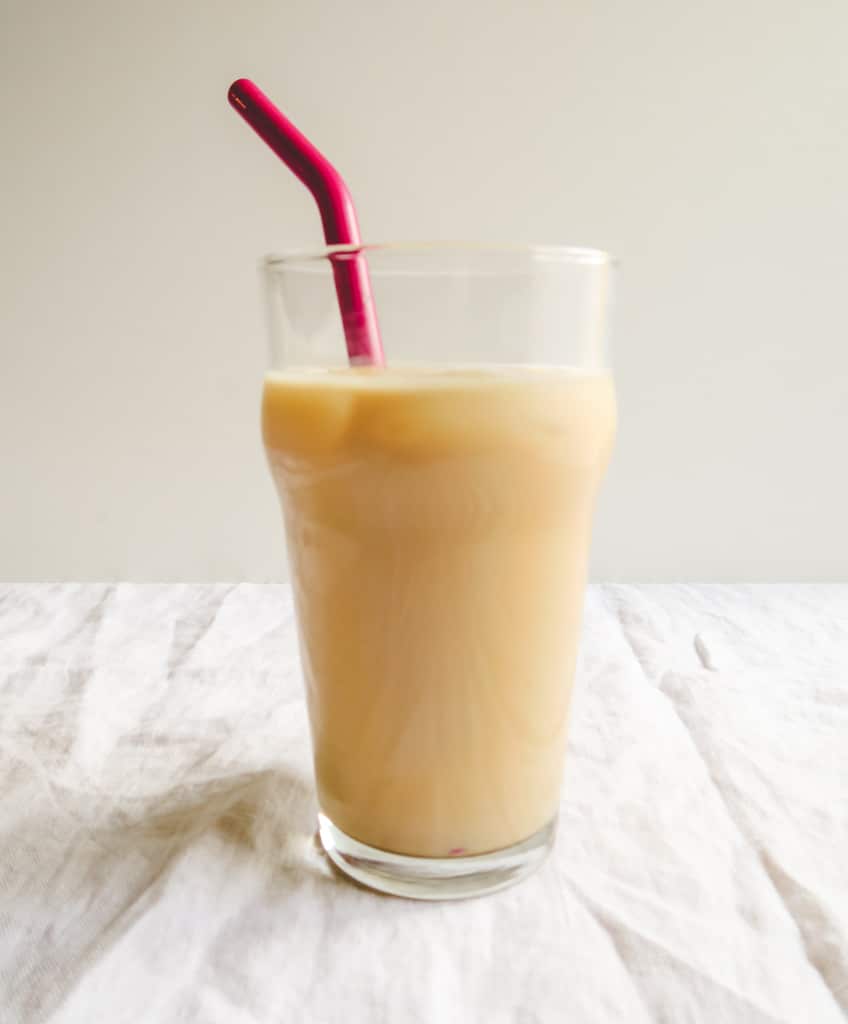 If you like this post, make sure you also try my
3 Ingredient Easy Homemade Boba Tapioca Pearl
Super Quick and Easy Almond Puff Pastry Cookies
Earl Grey Ginger Scone ( <--Best Scone ever!)
Whole Orange Greek Yogurt Muffin with Cranberry
IF YOU MAKE THIS RECIPE, DON'T FORGET TO TAG ME @COOKINGINCHINGLISH #COOKINGINCHINGLISH ON INSTAGRAM, I WOULD LOVE TO SEE IT!
FOLLOW ME ON PINTEREST AND INSTAGRAM TO SEE THE LATEST UPDATES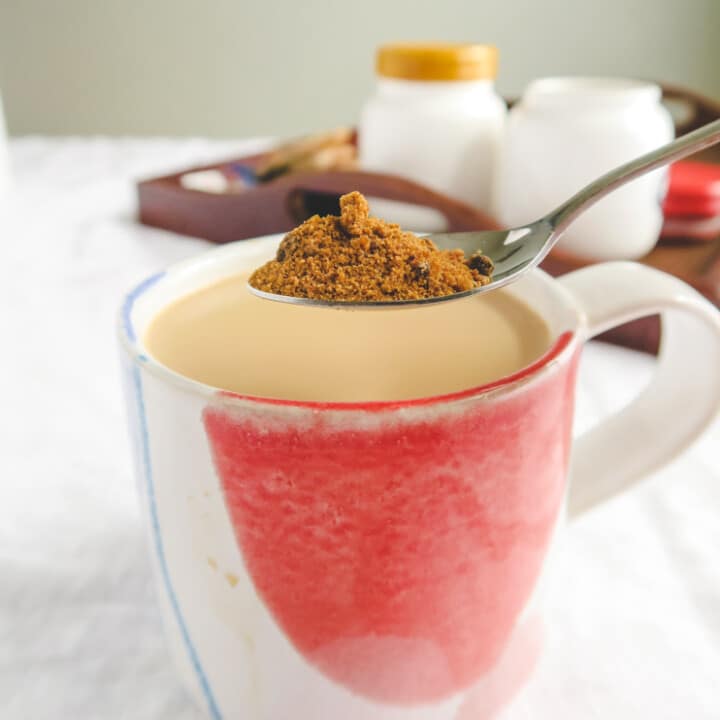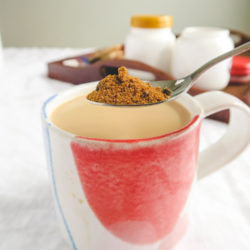 Best Taiwanese Style Milk Tea (For Boba, Bubble Tea)
Ingredients
¾

cup water

3

tea bags

1

cup

whole milk

2

tablespoon

heavy cream

,

optional but highly recommended!

sweetener of your choice

1

pinch

of salt
Instructions
In a sauce pan, bring water to a boil, add the tea bags and turn the heat to low. Make sure the tea bags are all submerged in water.

Cook for one minute before adding milk. Stir and cook until the milk tea is steaming, yet not boiling (about one to two minutes).

Remove the tea bags, add heavy cream and sweetener of your choice with a small pinch of salt. Pour into your cup and enjoy!

If you want to make iced milk tea, let it cool down and add some ice cubes or simply chill it in the fridge for few hours to avoid diluting your milk tea.
Notes
If you use loose leaf teas, use one with finer leaves so that it will release the flavor faster.  In terms of the amount, start with 1 tablespoon and adjust the amount as needed. 
Make sure you check out my recipe of how to make boba pearls at home!