Making Taiwanese minced pork sauce is probably the best way to use ground pork. It's savory, slightly sweet, and very fragrant, plus there's endless options of using it. My mom makes the best Taiwanese minced pork sauce, people who've tried it can never forget about it.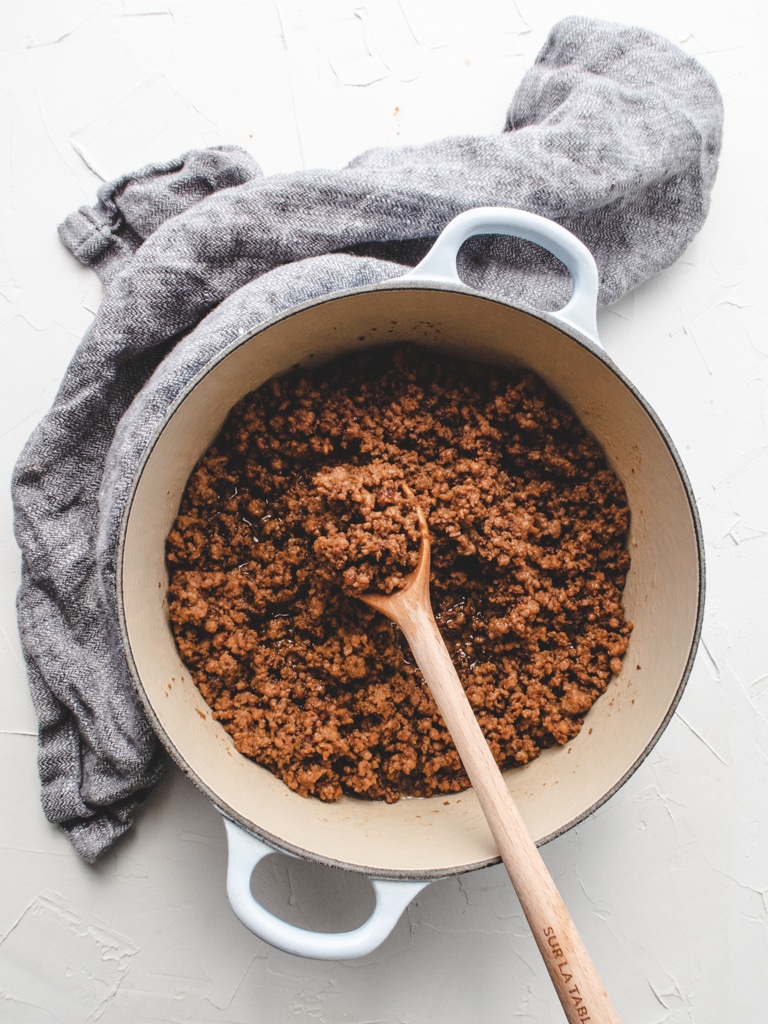 Not only does this go well with rice, but also with any kind of noodles or cooked veggies. Sometimes I will mix it with some boiled green beans, top with blanched spinach or any kinds of leafy green, or make a quick and easy braised tofu with it. As a busy mom, it's definitely a must-have in my fridge!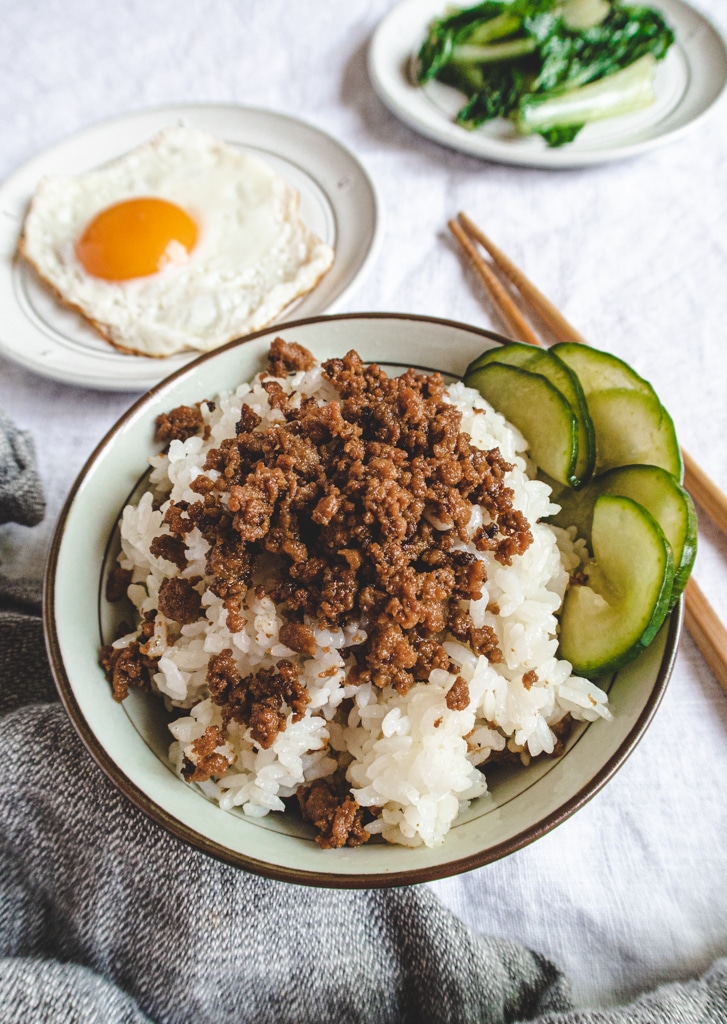 When I was in college, my mom will make me a big batch of minced pork sauce separated in small Ziploc bags for me to store in the freezer. With some minced pork sauce on hand, I can quickly put together a simple but super delicious meal by mixing it with noodles and veggies, topping it with a fried egg.
Every time when I heat up the sauce, my house mates will come out from the room and beg me to share some with them. Even until today, they still sometimes mention how good that sauce is.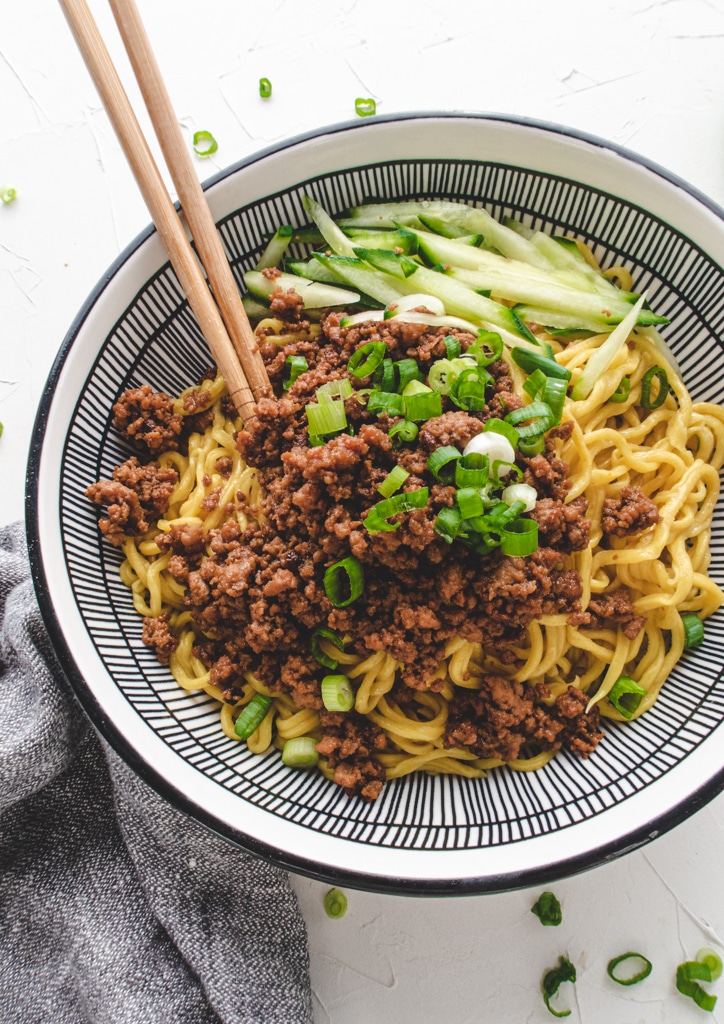 After I came to the US, however, I could never make Taiwanese minced pork sauce that tasted the way my mom made it, even by following her instructions. Thankfully, when my mom visited me few months ago, I watched her making it and finally realized what I did wrong. I used to always add too much soy sauce, but the key to this dish is the fried shallots, which bring an amazing aroma and depth to the dish.
I tried making it again with this adjustment and the result was the same as if it was made by my mom! This dish is super easy; all you need is ground pork, soy sauce, rock sugar, white pepper and lots of fried shallot. You can learn how to make fried shallot at home from my Crispy Fried Shallot and Shallot oil post, or you can buy it from Asian grocery store. Be warned, though, the homemade fried shallots taste better!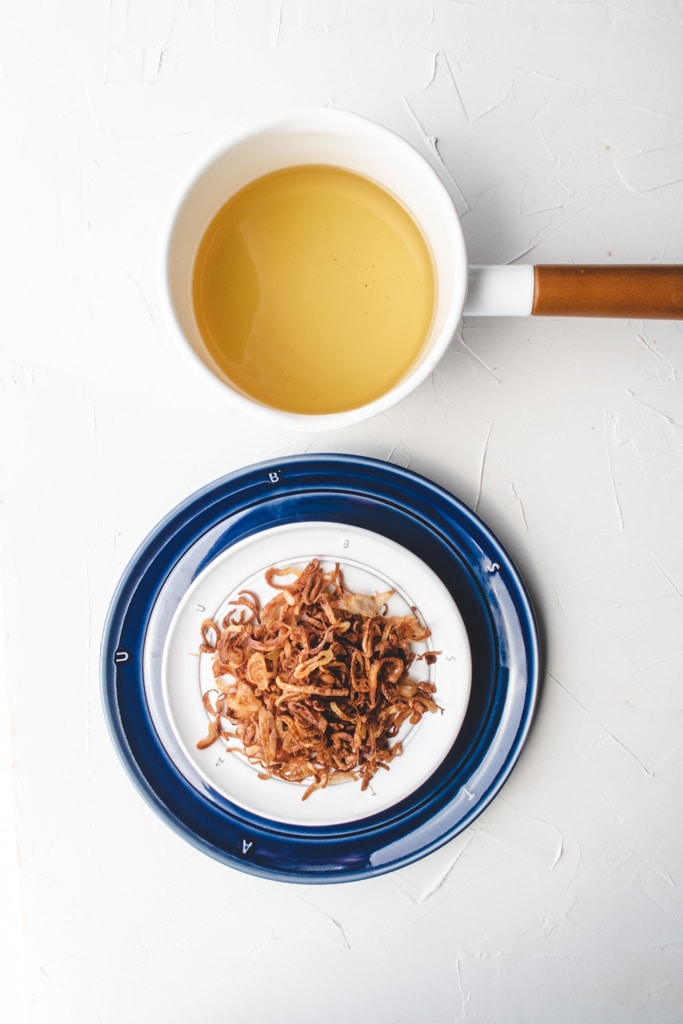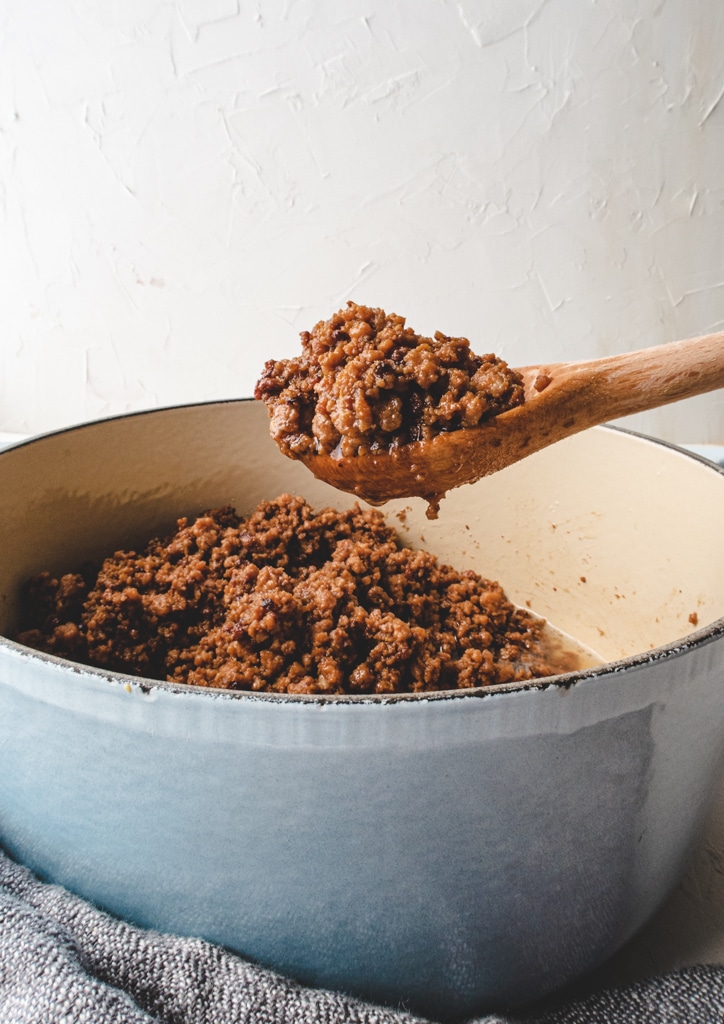 With this Taiwanese minced pork sauce, you can easily enjoy a good meal or late night supper in no time, hope you can give it a try!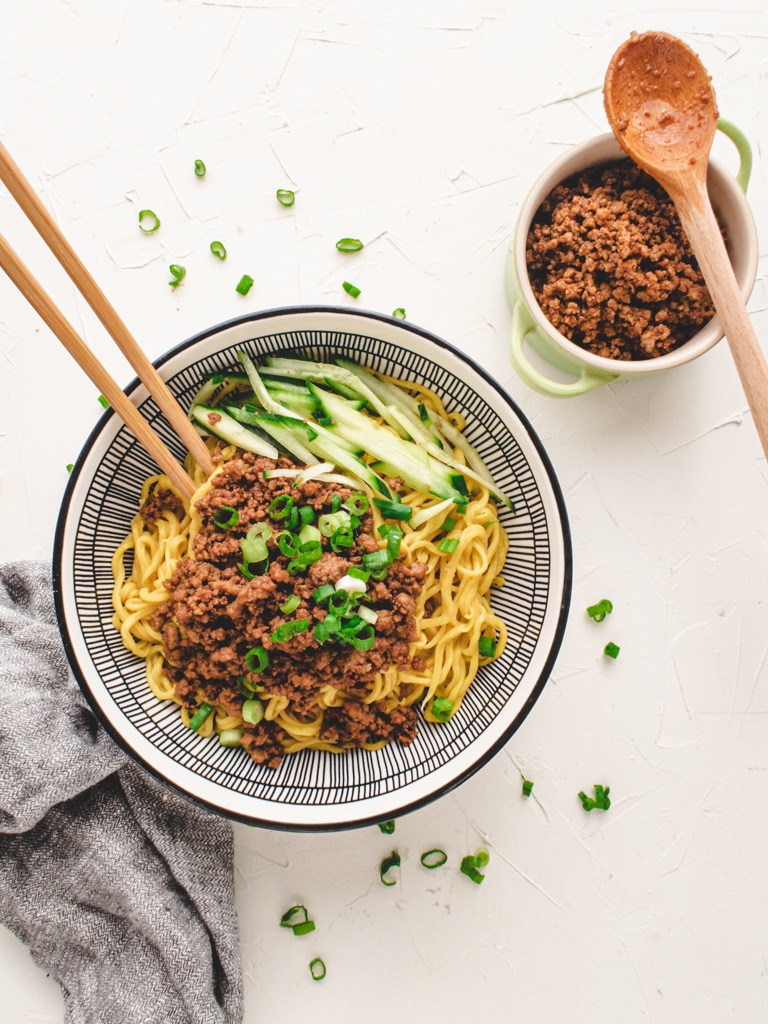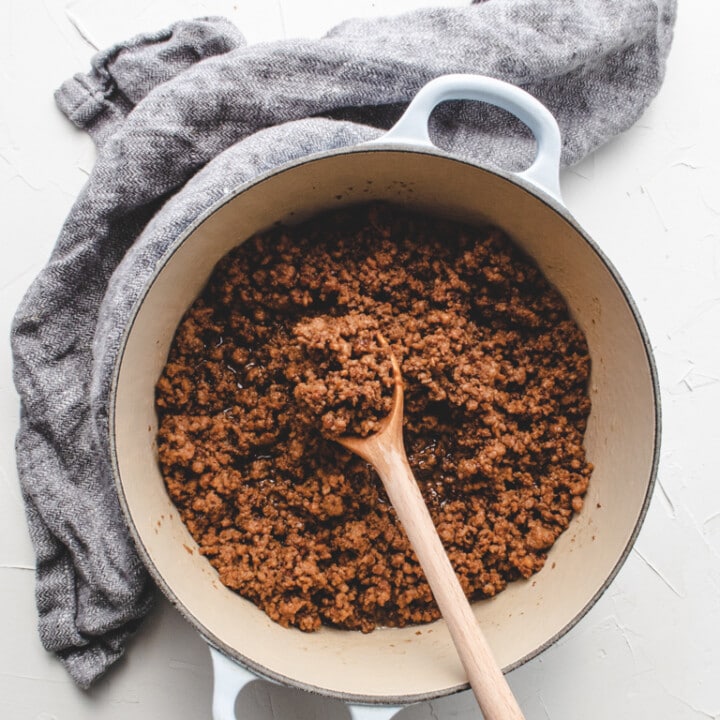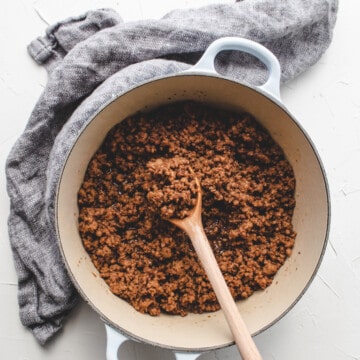 Best Taiwanese Minced Pork Sauce (rou zhao fan)
Ingredients
2

lbs

ground pork

3

tbsps

shallot oil or vegetable oil

⅓

cup

+ 2 tablespoon soy sauce

3

tbsps

rock sugar

,

can be replace with regular sugar

¾

teaspoon

white pepper powder

1

cup

fried shallot

,

about 3-4 big fresh shallots

¼

cup

water

,

optional
Instructions
Heat oil in a dutch oven and stir fry minced pork until it's loose and water starts to come out.

Mix in soy sauce, rock sugar, white pepper powder, fried shallot, and stir to combine.

Cover with lid and cook on low heat for 30 minutes. Stir twice during the 30 minutes to make sure it doesn't burn. If it looks too dry, add water.

After it's done cooking, let it sit for another 30 minutes before opening the lid.

Serve with rice, noodle, veggies or any of your choice.